Discussion Starter
·
#1
·
For those who claimed I'm a bit "Nuts", there is now photographic evidence. Actually, the mice :rat: (and their nuts) would have belonged to the previous owner, so maybe I'm off the hook this time.....:grin: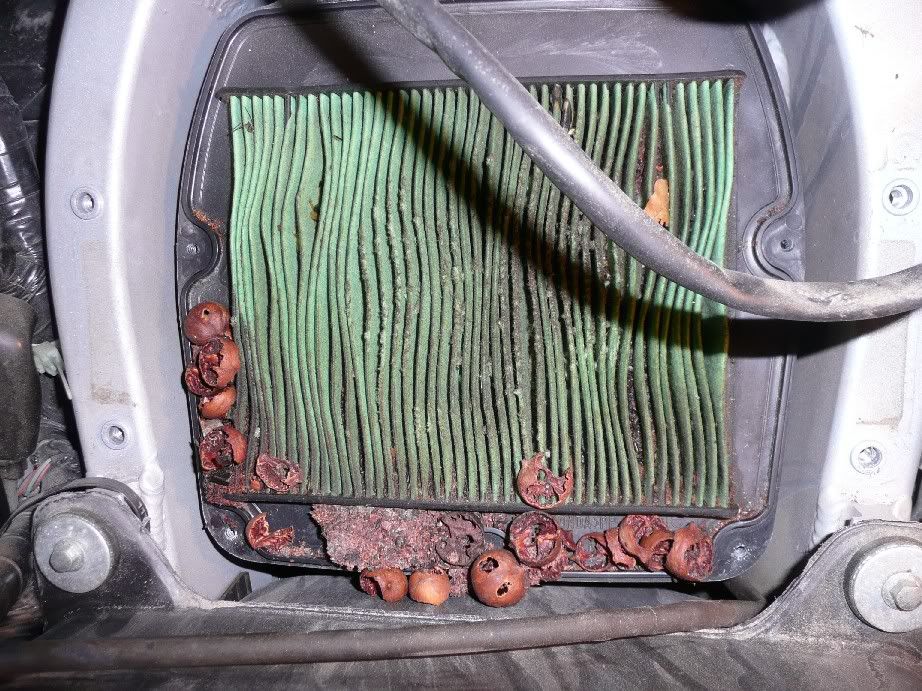 A new air filter and the screen trick on the inlets will fix the above issue.
Any chance that the restricted airflow (and subsequent possible vacuum) would cause all this oil in the airbox?
The oil up by the intake is really foamy. Not sure if this indicates anything other than air and/or moisture being pulled through it.
I do have a somewhat unrelated question: the bike stays revved between 2,500 and 3,000 rpm when the temps are below freezing (stays revved even after a half hour ride). A couple of folks have indicated it could be a miss-routed vacuum line with frozen water trapped in it. As deep as I am into the bike, I'm not sure where the vacuum lines might be. Could anyone point me in the right direction as to what I am looking for? I do have a service manual which I've started to dig through also to see what I might find.
Thanks much,
Mike