Discussion Starter
·
#1
·
Out of the snow and headed for a 4500 mile road trip to New Orleans and Key West starting January 30th.
The 40k mile Wing is ready to rock androll:
Race Tech Gold Valves and Springs
Fork bushing & seals
All Balls stem and wheel bearings
Engine and final drive oil
Brakes
Valves shimmed
Brakes and clutch flushed
Rear shock preload topped off
Air filter (24k miles and not too bad)
Plugs
Mouse screens in air inlets
Powder coated wheels
Motorcycle Anchor tire valves
Vertical bar Mic O Pegs (couldn't get non chrome)
Throttle Rocker
Switches cleaned & lubed
Bed liner on lower cowl (Krylon plastic paint chipped)
Air box drain tube relocated
Wash & wax
Condor for the trailer
Did all but the forks in my shop. I sent the forks in because I didn't want to unload the bike down south and find I made a boo-boo. The shop was 72 degrees inside, overhead infared tube heater and 20 below outside. Pitbull jack, good lighting, mechanics chair, all the tools, parts, manual, and a couple of beers. It don't get any better than that.
I bought a set of Fred's videos. They were quite helpful and even more amusing. I recommend them. On the flip side, I don't think your wife or girlfriend will enjoy them as much as you might. Mine didn't.
See you in a couple/three weeks. WOO HOO I'm outta here.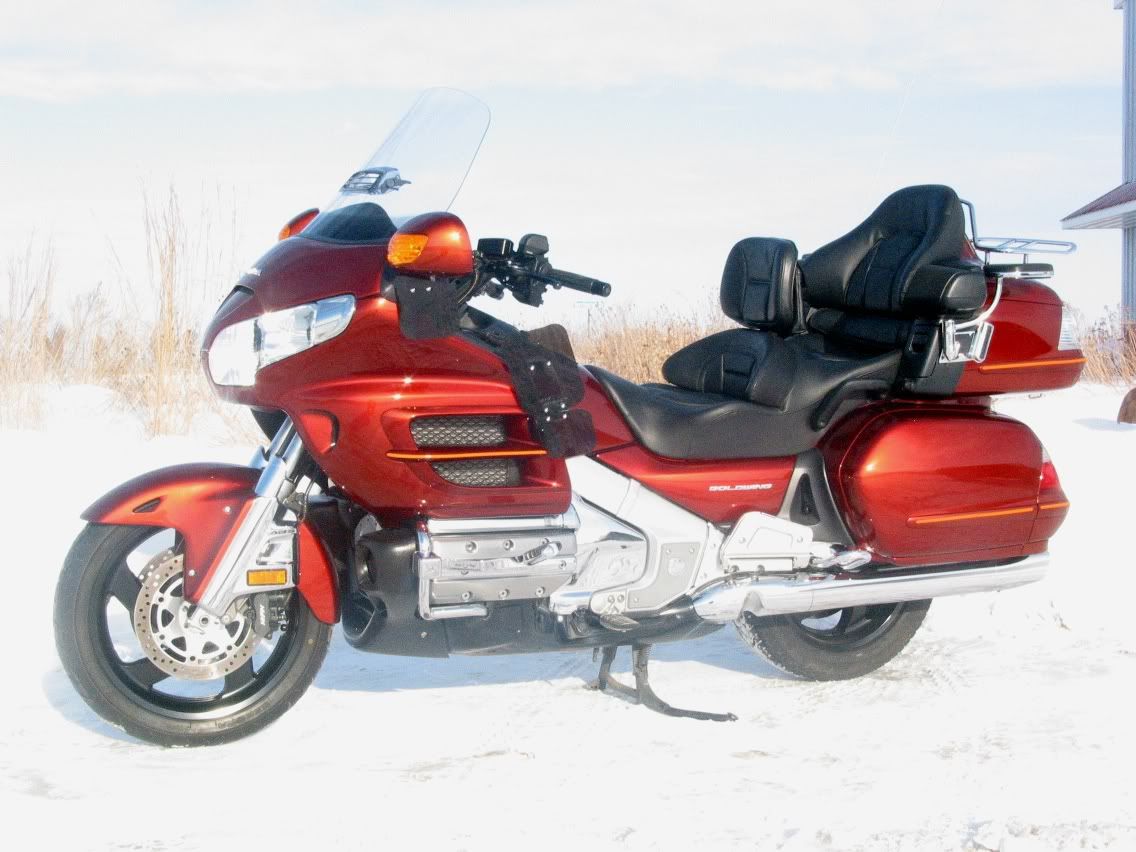 24,000 mile air filter. The photo looks worse than it was.
Air inlet mouse screens made from old air filter screen. Idea from the board. Trace and snip.