Discussion Starter
·
#1
·
It's supposed to be the latest and greatest to replace the older BT45 that a lot of people seem to run. I have no opinion one way or the other at the moment, this will be the first time I've attempted a rear tire on the front of a bike. Going to mount my car tire soon, the stock rear is getting short lived. Figured I'd order a replacement front tire sometime soon and put it on the shelf for later.
As a second question, what's the downsides of running a rear tire on the front? Gotta be something or everyone would do it. I haven't 100% committed either way, and I'm not opposed to just sticking with a regular front tire.
Thanks.
Shop the Bridgestone Battlax BT46 Rear Tire for only $85.88 or check out our huge selection of Cruiser. No Hassle Returns. 40+ Years in Business.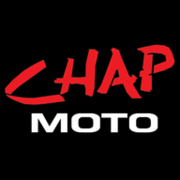 www.chapmoto.com