Discussion Starter
·
#1
·
The weather over the weekend of December 16th turned out to be far more than I had hoped for. After a period of cold, rainy weather across the south, the skies cleared and the mercury started to climb. I sent a PM to Trialsman and Arn Butt Bill letting them know that the weather would appear to favor an end-of-season ride for the upcoming weekend. I took off early from work on Friday afternoon and made my east along the backroads of Alabama towards Marietta and Atlanta, GA. I was the pampered guest of Paul, aka Trialsman, and his wife Joy.
Saturday morning we awake to a crisp but clear 34 degrees. I'll have to let Trialsman, or Steve S, or Backwoods fill in the details on how we got from Exit 20 on I-75 to destinations downstream.
Backwoods and Trialsman and the gas station at Highways 60 and 180, Suches, GA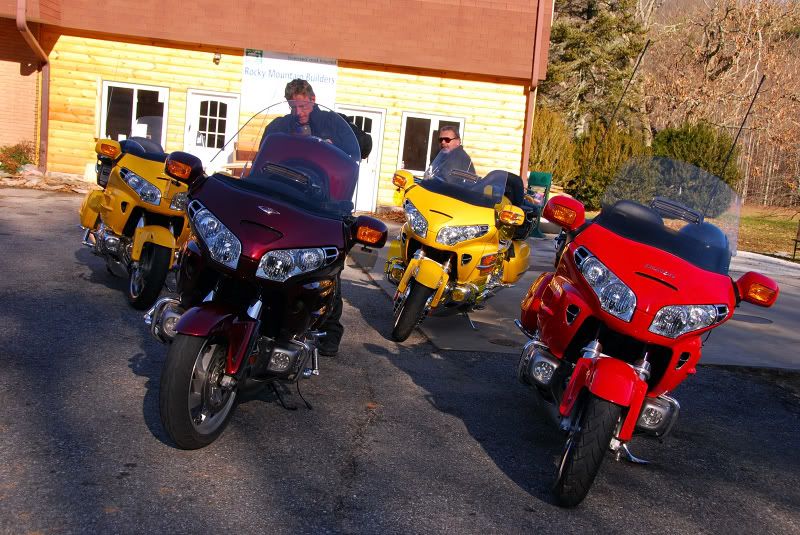 Stopping for fuel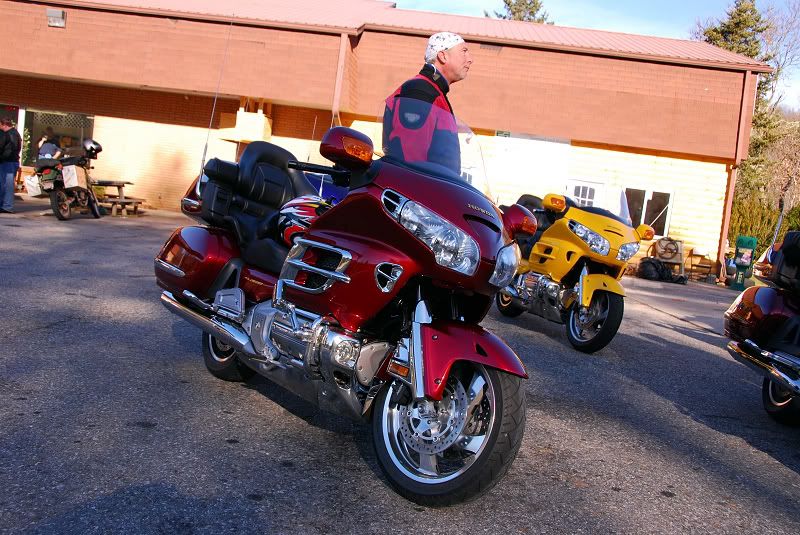 Four Wings at Woody's Gap, Highway 60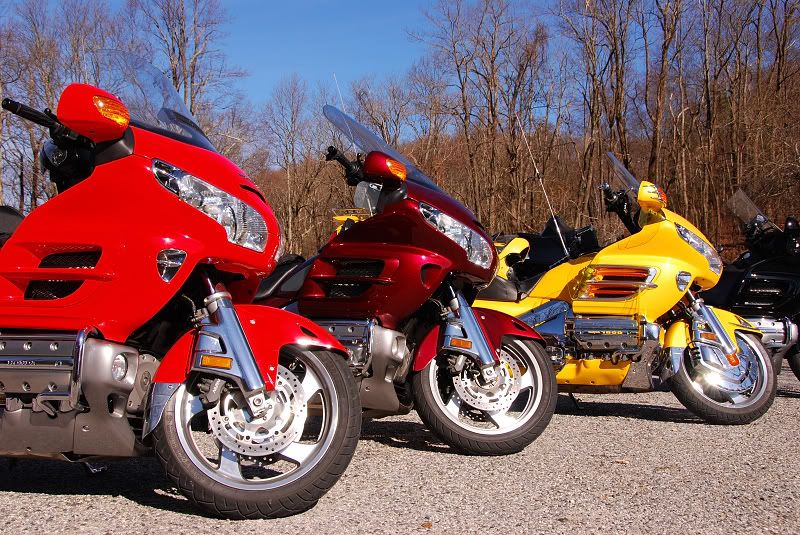 Helmetdance, Backwoods, Trialsman, and SteveS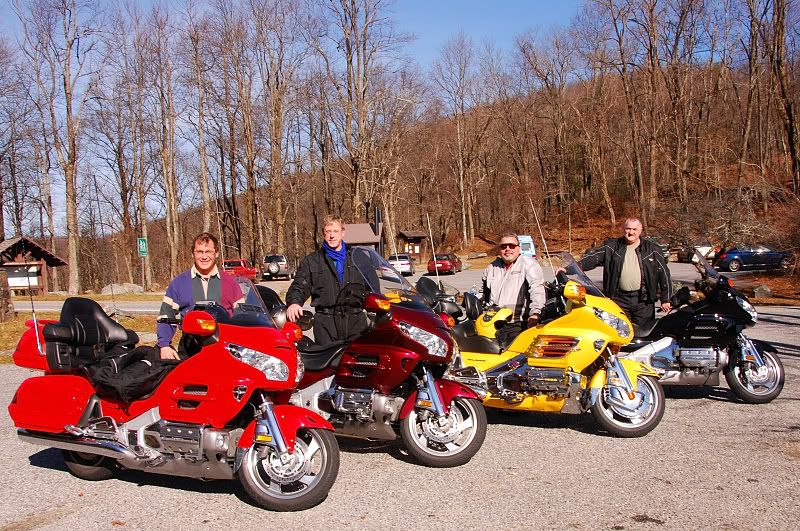 Later that evening we park the bikes and drive over to Toyo's house to celebrate Christmas with our fellow Wingers.
Toyo, Trialsman, DDKing, SteveS, and Arn Butt Bill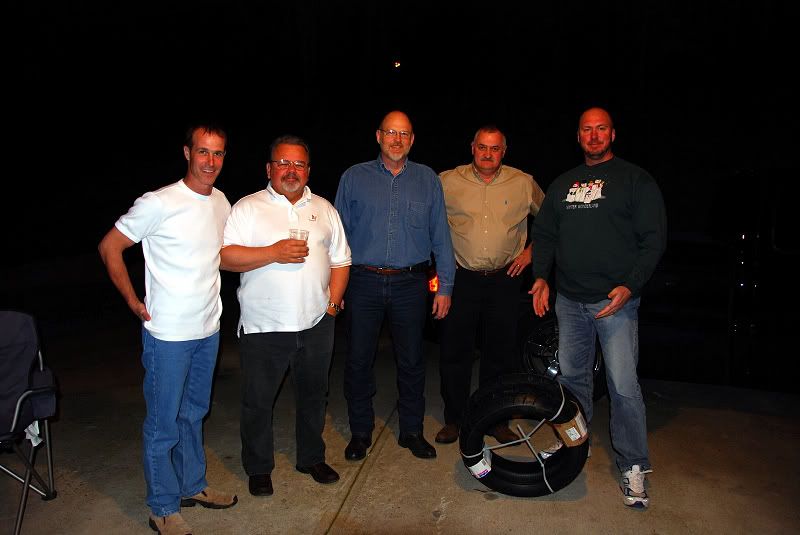 Trialsman is not fond of cameras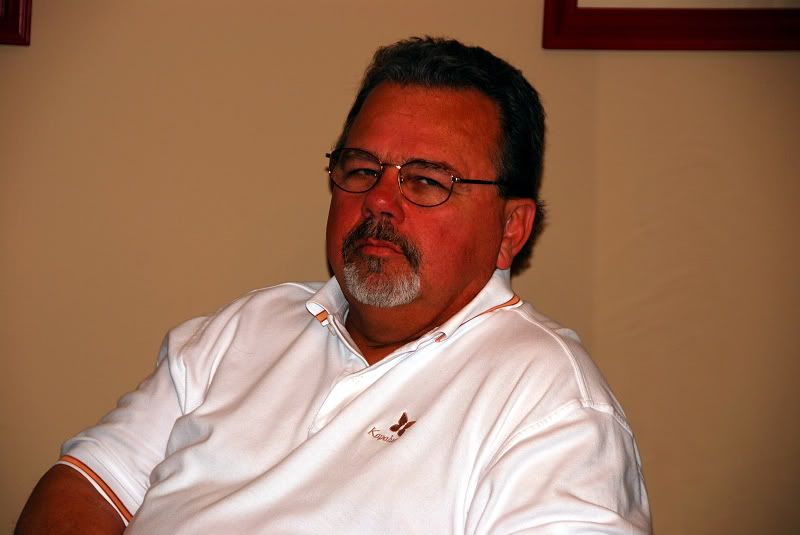 Arn Butt Bill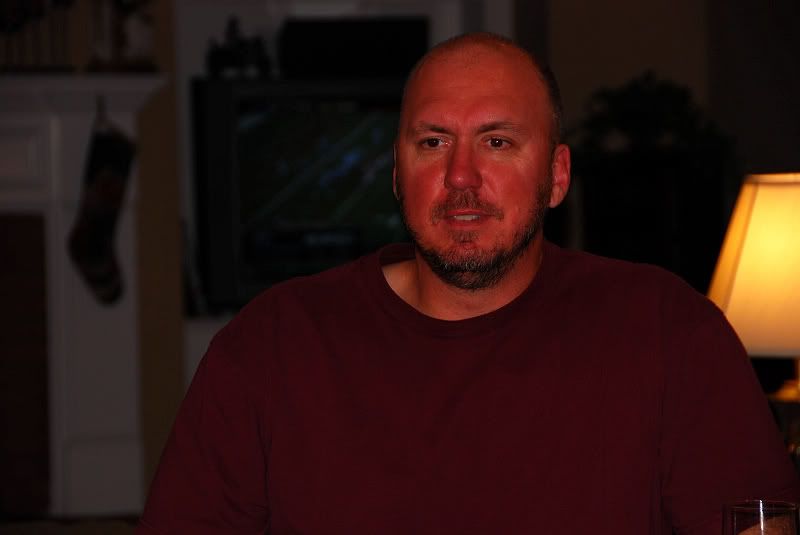 SteveS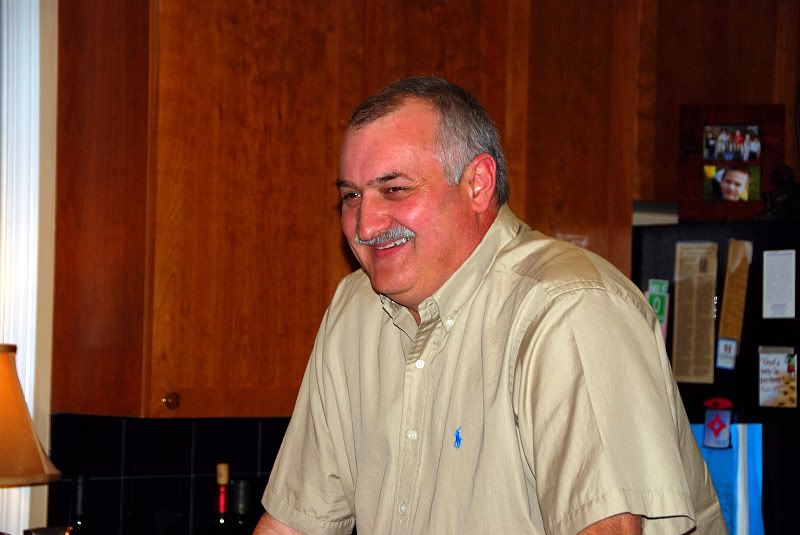 Krista, Toyo's wife, cooks up a mean mess of BBQ ribs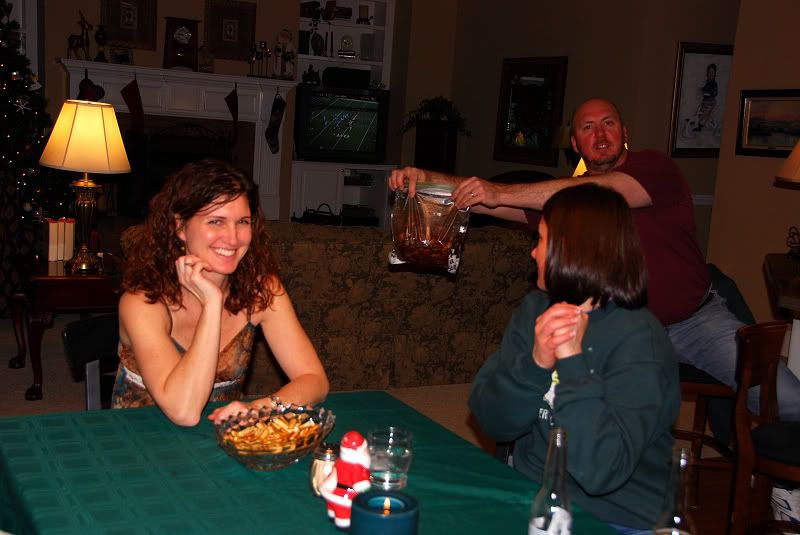 The wives, Melissa, Joy, Krista, Lori, and Mirtes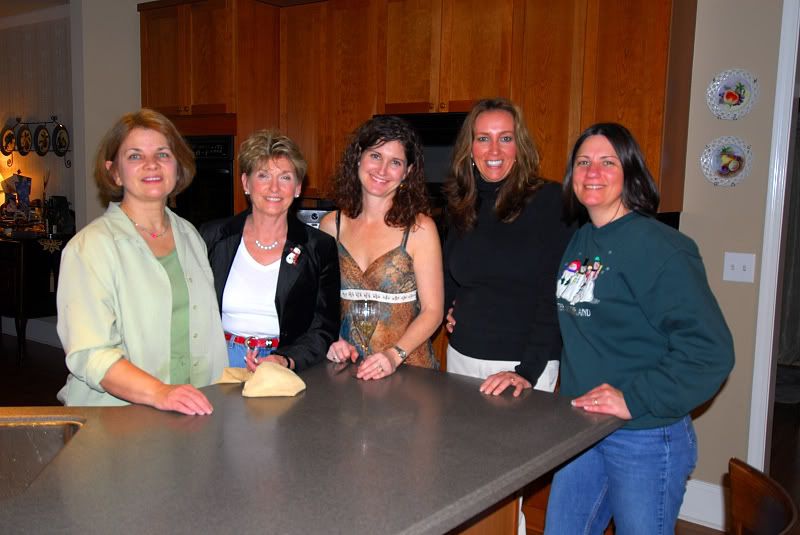 Sunday morning Trialsman and I head up once more to Exit 20 on I-575 where we hook up with Toyo, Arn Butt Bill, and his wife Mirtes. One of the first stops of the morning is a Motorcycle campground along Highway 60. One of the other might provide more details on its name and location. A scenic waterfall across the highway catches my attention.
Scenic waterfall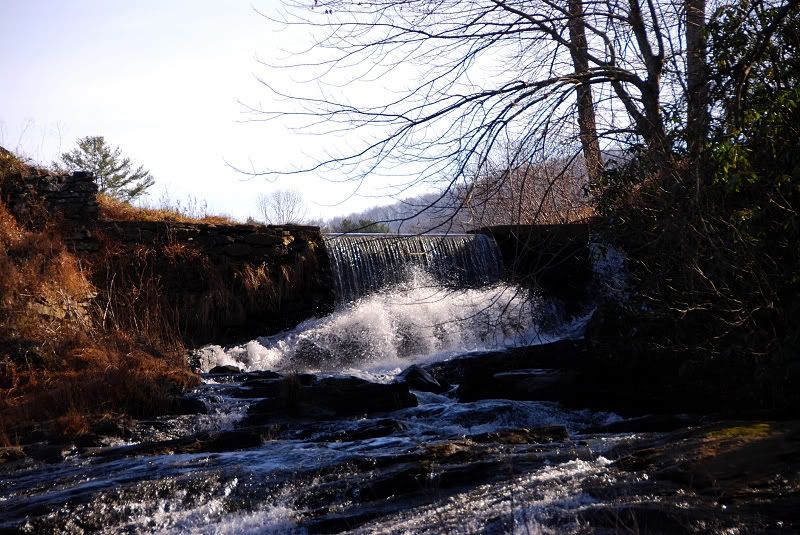 The campground is haunted by the Ghost of Motorcycles Past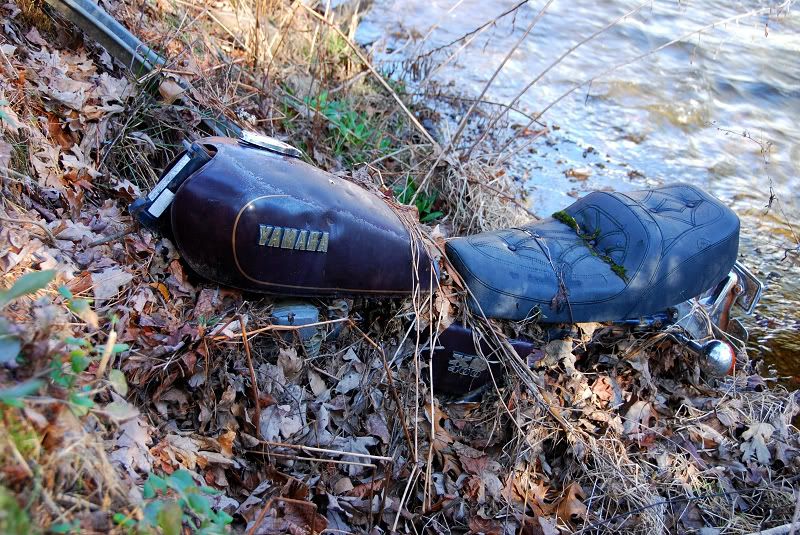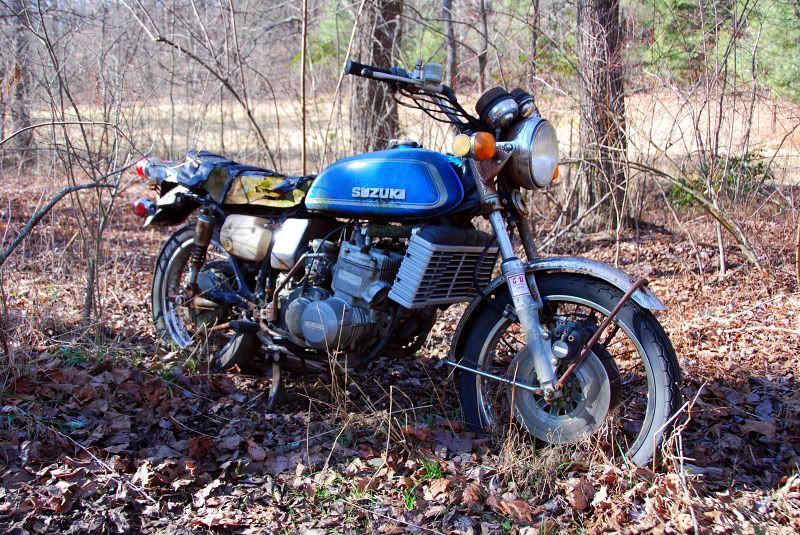 Arn Butt Bill, Helmetdance, Trialsman, and Toyo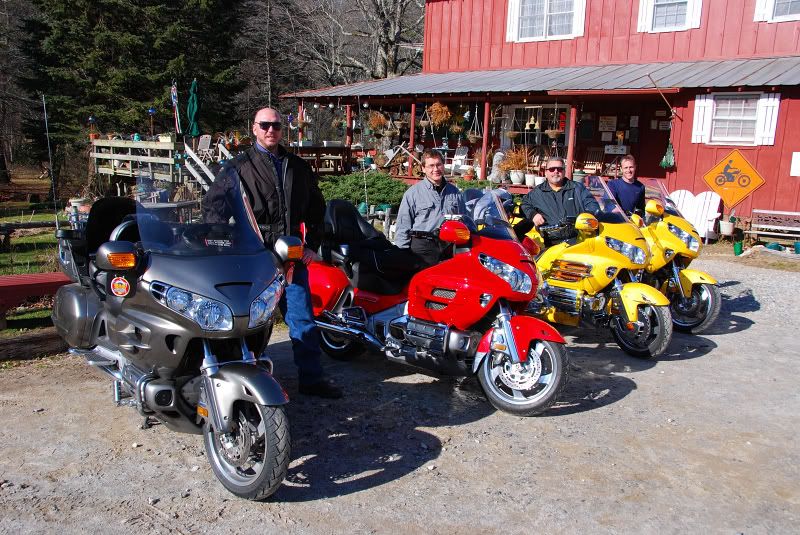 We plan to head up to the Cherahala Skyway in North Carolina and Tennessee, but first stop along the way for some BBQ in Blairsville, Georgia.
Arn Butt hamming it up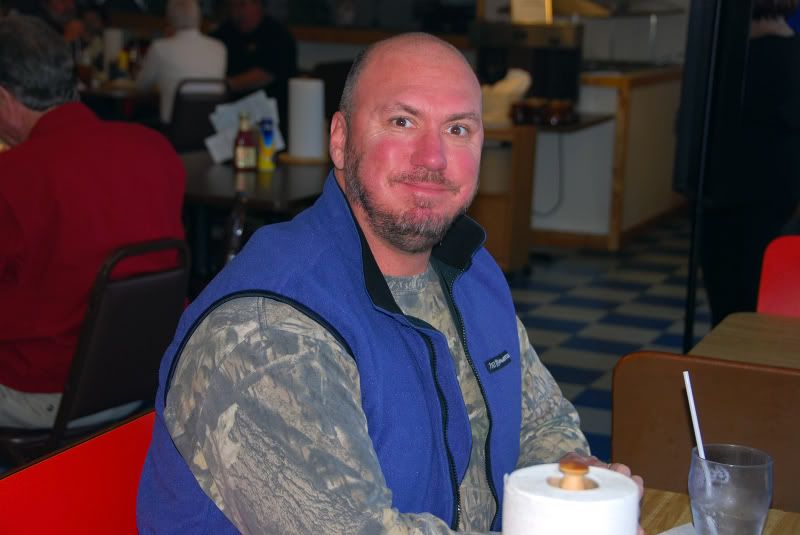 Mirtes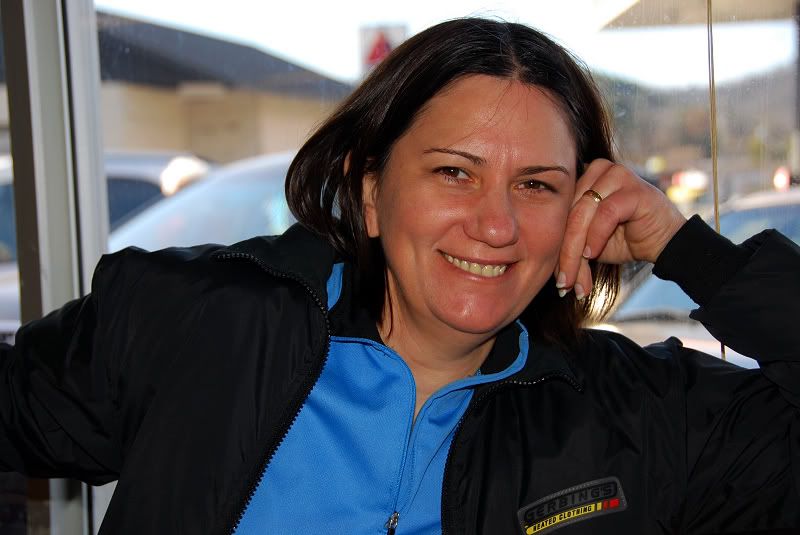 Toyo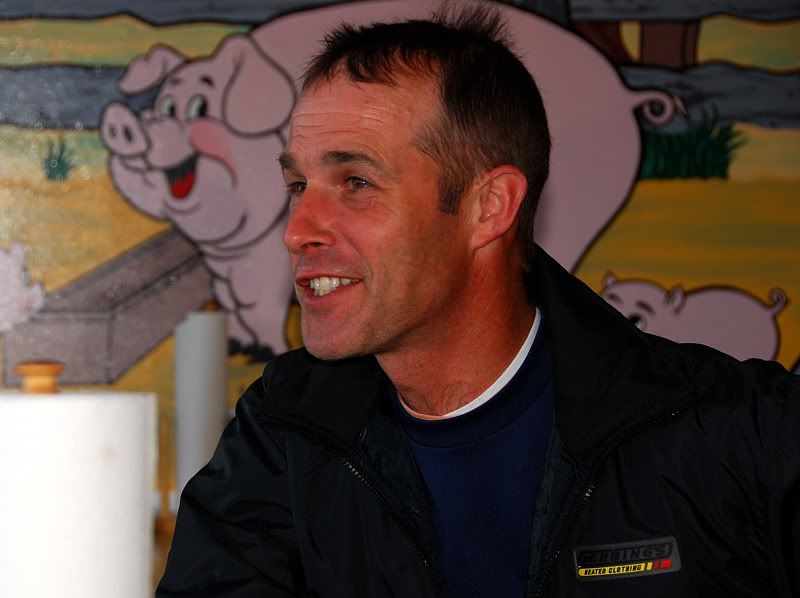 Trialsman. What'd I tell you 'bout that camera boy?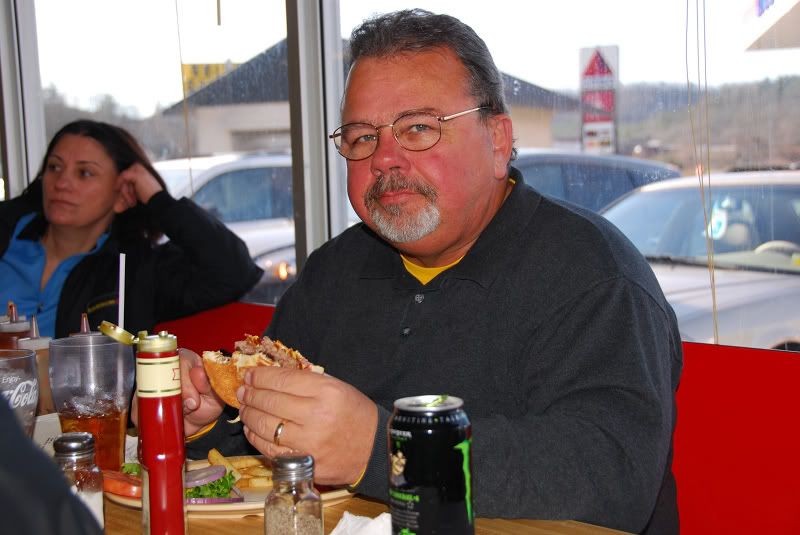 A few shots along the Cherahala Skyway.
The kind of picture Trialsman doesn't seem to mind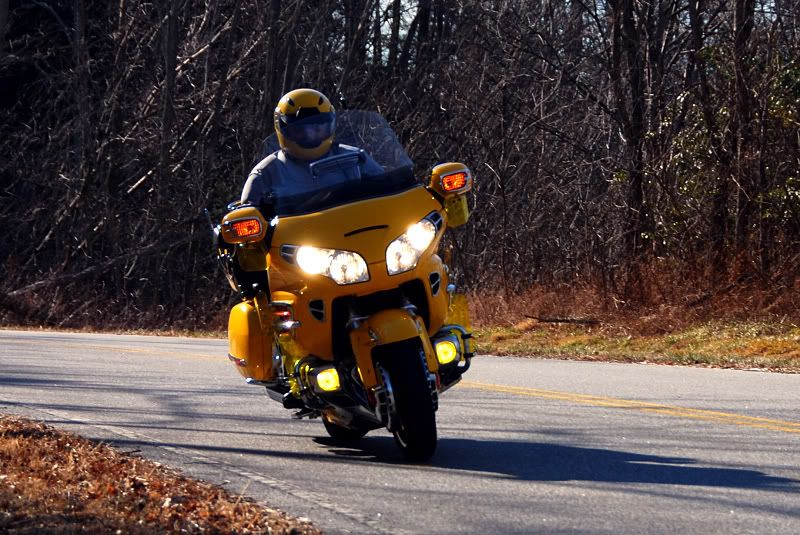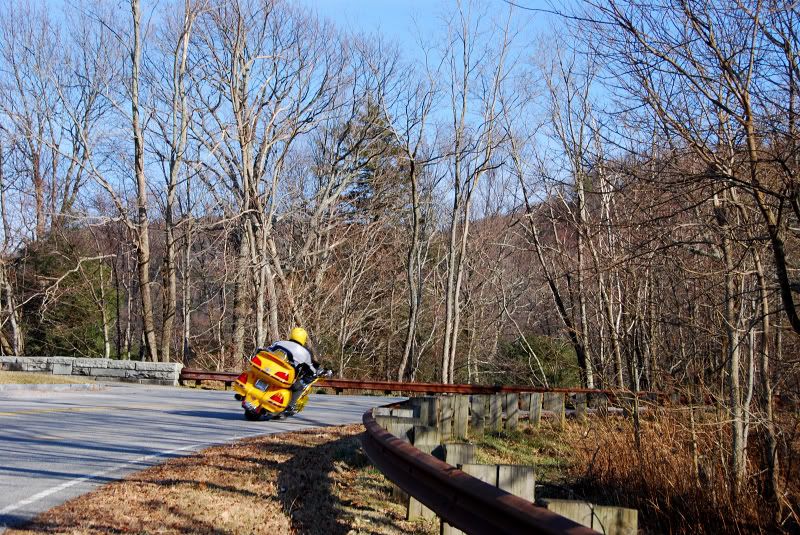 Arn Butt Bill two-up with Mirtes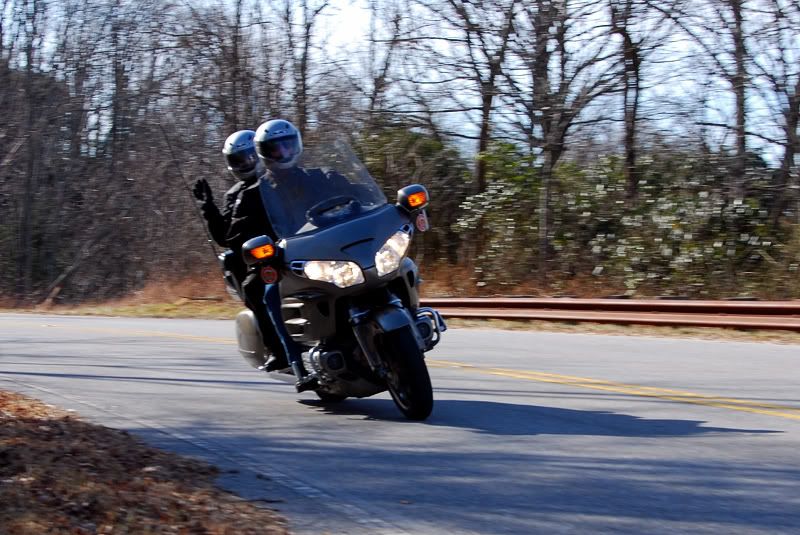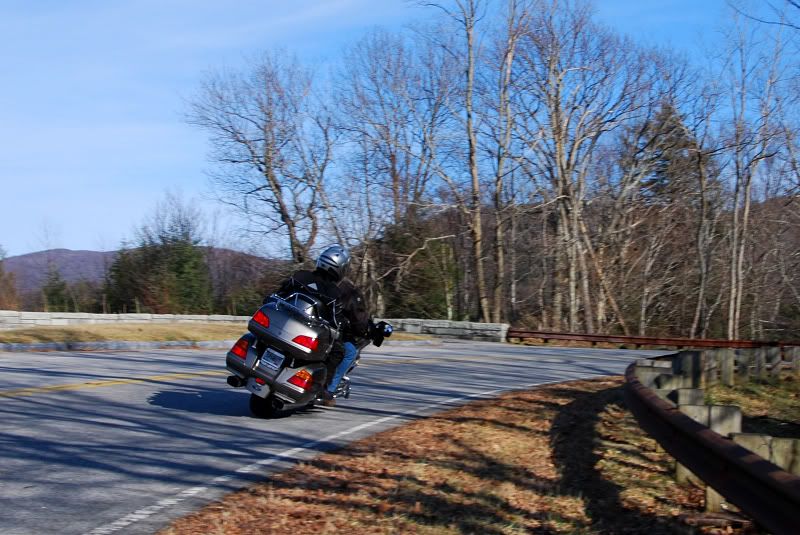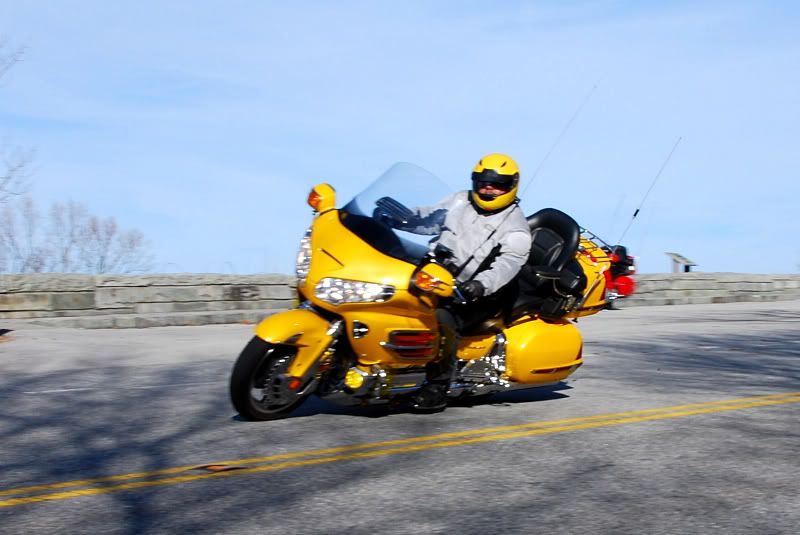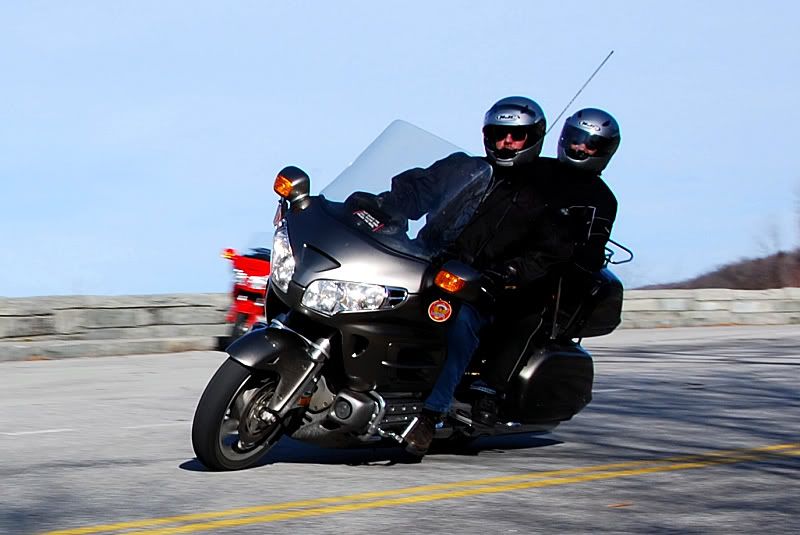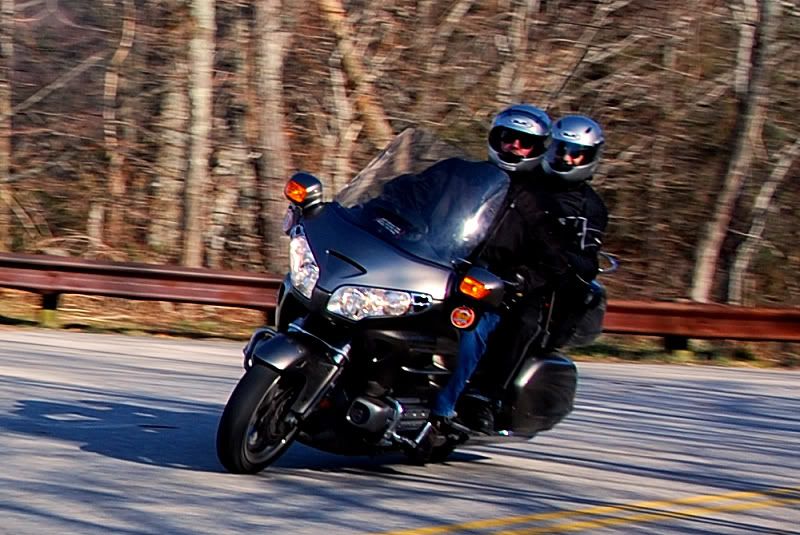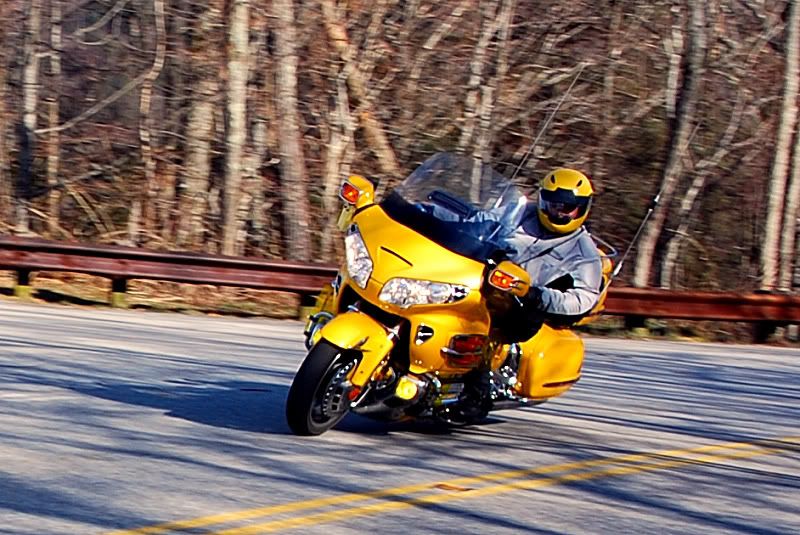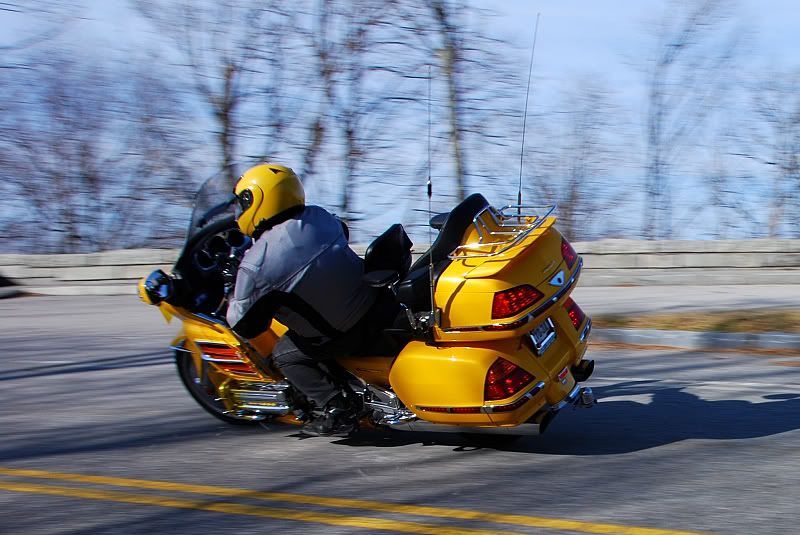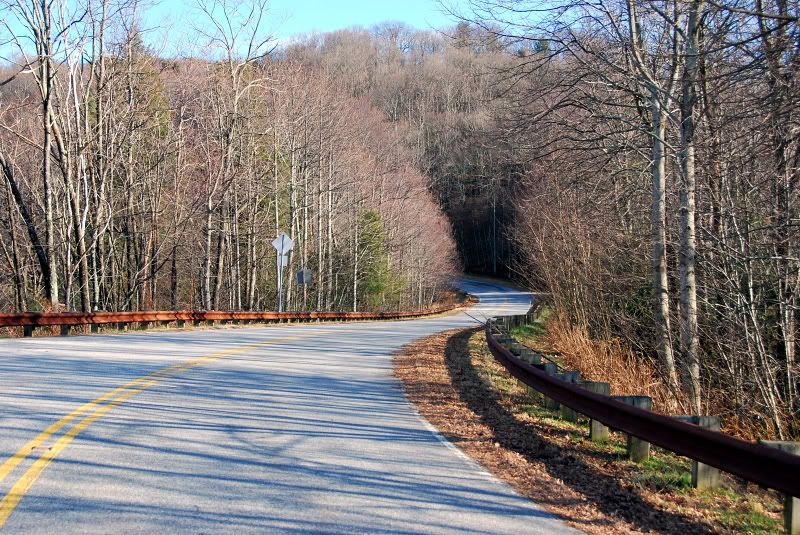 Finally, I turn my camera over to Arn Butt Bill who seems to take to my camera like a duck to water.