Discussion Starter
·
#1
·
Fork Extensions
Had some fork extensions made, and the machine shop made an extra set. They will add about two inches to the length of the forks, giving a trike a little more road clearance. I wanted them on the MotorTrike because the floorboard brackets hang below the engine, and does not leave much room between them and the engine. Also, if a rake kit is added, a little more road clearance is given up.
These are drilled and tapped inside both so they can be used with the TRAXXION AK-20 suspension as well as the standard Honda.
If you want the extra pair, $65 shipped. Here is what they look like, compared to the standard ones (except I drilled the stock ones to be able to change fork fluid without pulling the forks apart or even taking them out.) In fact, if someone wants the standard ones with the fill hole, email me.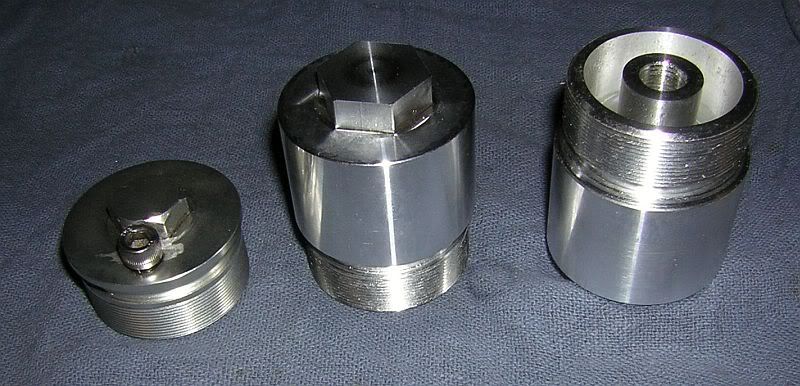 And this is what the forks look like with them installed.