Discussion Starter
·
#1
·
Some of you may remember this thread:
http://gl1800riders.com/forums/showthread.php?t=198246
Or this one:
http://gl1800riders.com/forums/showthread.php?t=199424
I thought I'd give you an update.
I purchased the Blue Sea fuse box described in the first thread. I bought the 12 circuit one instead of the six circuit one so I would have extra circuits should I want to add something in the future. The six circuit model is about $36 while the 12 circuit model was $46.
Today I installed a set of Piaa 910 driving lights and the fuse box. The Piaa lights came with a switch and relay along with a trigger wire for the relay. I connected the trigger wire to the high beam line so they will go off and on with the high beam/low beam switch. If I want to run the high beams alone, I can turn the Piaa lights off with their switch.
I ran a dedicated line from the Piaa wiring harness to the new fuse box. I put the fuse box in the trunk on top of the CB cover. I also ran wires from the two PowerLet plugs I have directly to the fuse box.
Now, all fuses are in the trunk, which should make them easy to change if needed. The location also keeps everything dry.
Only thing I need to do now is cut a cleaner looking piece of foam to hold the Ipod.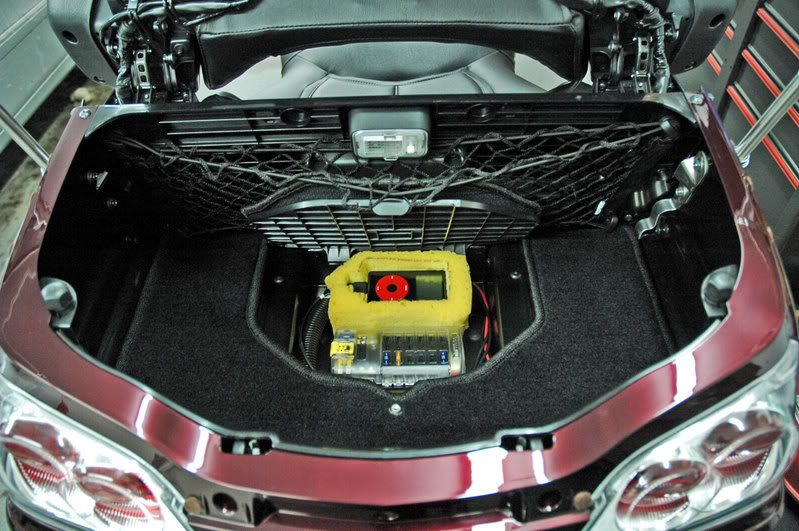 What do you think?