Saturday I read an article in Agriview about a goat, just click on the link to read it.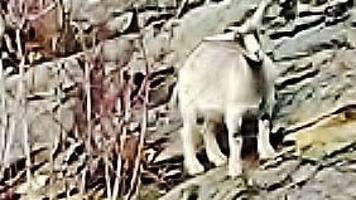 NORTHFIELD, Wis. – The unincorporated town of Northfield is located in the northwest corner of Jackson County where Interstate 94 exits at Wisconsin Highway 121 between Osseo and Hixton, 34
www.agupdate.com
So decided to take the 100 mile ride down there with hopes to be lucky enough to actually see the goat in real life. Rode by the spot 3 times and the goat was in plain view in a slightly different spot every time. It's between the 100-101 mile marker on I-94 about 13 miles from Osseo the start of the Gary Hockerman ride.