Discussion Starter
·
#1
·
Does anyone have the IMC headset pictured below?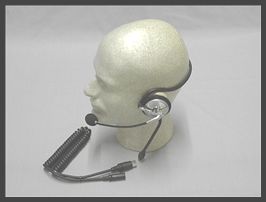 A couple of Harley guys I allow to ride with me have them and said they were great for use with the half-helmets. They sound great coming across the CB (very clear). I have a HJC Symax II full face helmet, that I love, but here in South Florida it does occasionally get a little too hot for the full face helmet.
So, I bought a set from Sierra Electronics (click the pic to visit the product page if you would like) which was delivered today. I plugged them in and was immediately deafened by a wave of feedback, which was my own fault; I should've turned the intercom volume down first.
Anyway, the intercom mute isn't working with the headset and I was wondering if anyone who had this set had the same problem.