While we're talking about low headlight beams . . .
[Searched and searched for two nights here too]
Would the black/white wire running from the low beam headlight relay under the seat of my 2003 Wing serve as a good trigger to the Power Plate's relay to activate power direct from the battery?
Connect to
blue wire
in below pic.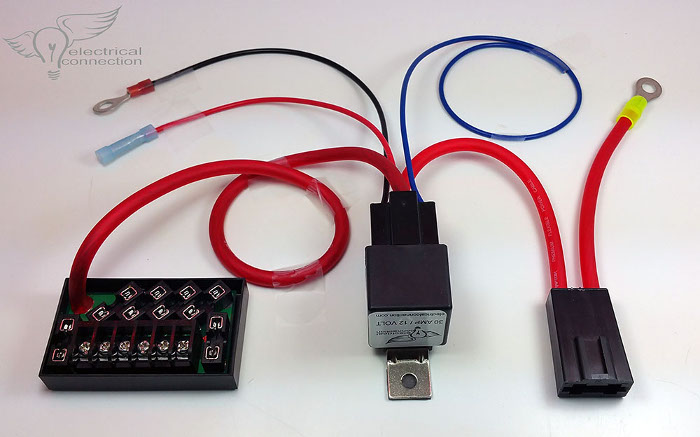 I'm seeking to install an EC Power Plate to clean up my battery posts and add protection.
Wil run my PIAA sport horns, top trunk USB charger and other high draw electricals from it. Will use
red
thinner 16 gauge wire to power my Battery Tender too.
Black wire
to my Master Ground Block with 10 gauge wire.
Think I'm reading my wiring diagram correctly.
Comments or tips welcome. :chatter:
As always, thank you for sharing.