Discussion Starter
·
#1
·
It is good news for the owners of the Motorola Atrix with its dual core processor :thumbup:. The Gingerbread upgrade is now available for download.
I upgraded mine yesterday.
I estimate it makes this phone fast like lightning now. It has also opened up other sources to obtain Android applications like from Amazon.com.
It has made the Atrix a completely different Internet capable smart phone.
The keys and screen taps now work every time :bow:.
This phone works great as a wireless connection to my Scala G-4 power set headphone/mic system that I use as communications with my navigator (wife) and a third party has been connected to the G-4 with at least 1/2 mile range.
The phone will override any intercom communication with a short ring. I have discovered the Atrix fits perfectly in an Apple Iphone 3G cradle mount on my right clutch clamp. I just rotated the mount upside down on the standard 1" Ram ball and filed a notch for the on/off button and a small notch for the constant USB power source converter I have hidden under the bump inside the left cowl side. Just wrapped the little USB devil with Velcro and it jambed up in there and stays without falling. The wire is hidden under the cover on the bottom of the right handle bar.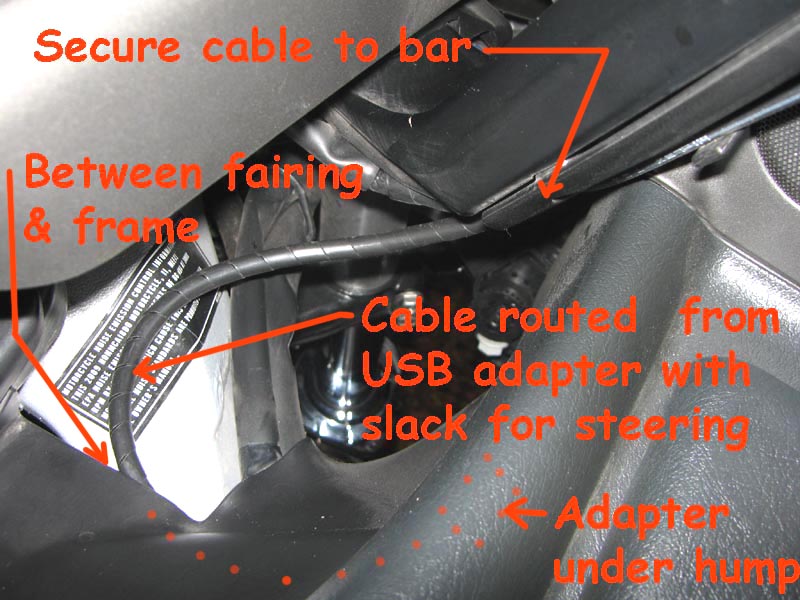 I can now watch real time animated weather while using the phone at the same time.
No more lousy GPS weather crap (XM weather is a bad :joke
. JMHO
I do carry a small Zip-Loc freezer bag (in left cowl pocket) with the sliding lock thingy to cover the phone if it rains
.