·
GL1800Riders.com Vendor
Discussion Starter
·
#1
·

National Cycle is one of the leaders in the industry designing and manufacturing innovative motorcycle windshields and other accessories. The company is the OEM supplier to many domestic and import bike brands. Today, we would like to introduce the new and improved version of wind deflectors designed specifically for the Honda Goldwing. Funny enough, they called it Wing Deflectors. They allow maximum temperature control of airflow toward or away from the rider.
These accessories come with strong chrome-plated steel brackets and are mounted using the OEM threaded inserts under the fairing strips. The deflectors are made from FMR coated Lexan polycarbonate and CNC routed for smooth edges on all sides. They come in two tint colors. Special swivel ratchets are used allowing for easy independent adjustment of each wing by simply grasping them and rotating to the desired angle. They will not rotate by themselves even at high speed.
National Cycle® - Wing Deflectors
National Cycle® - Wing Deflectors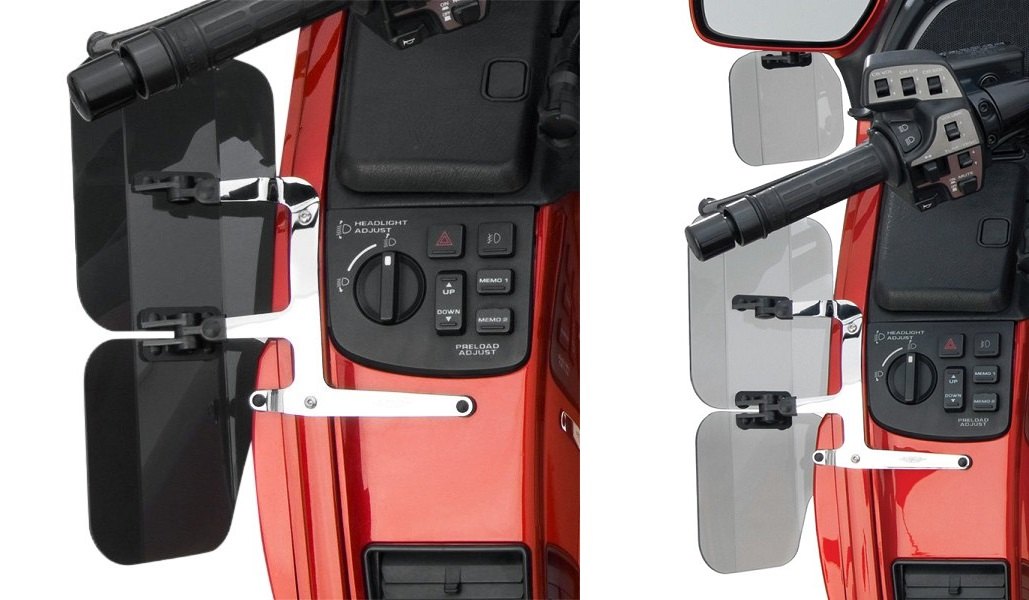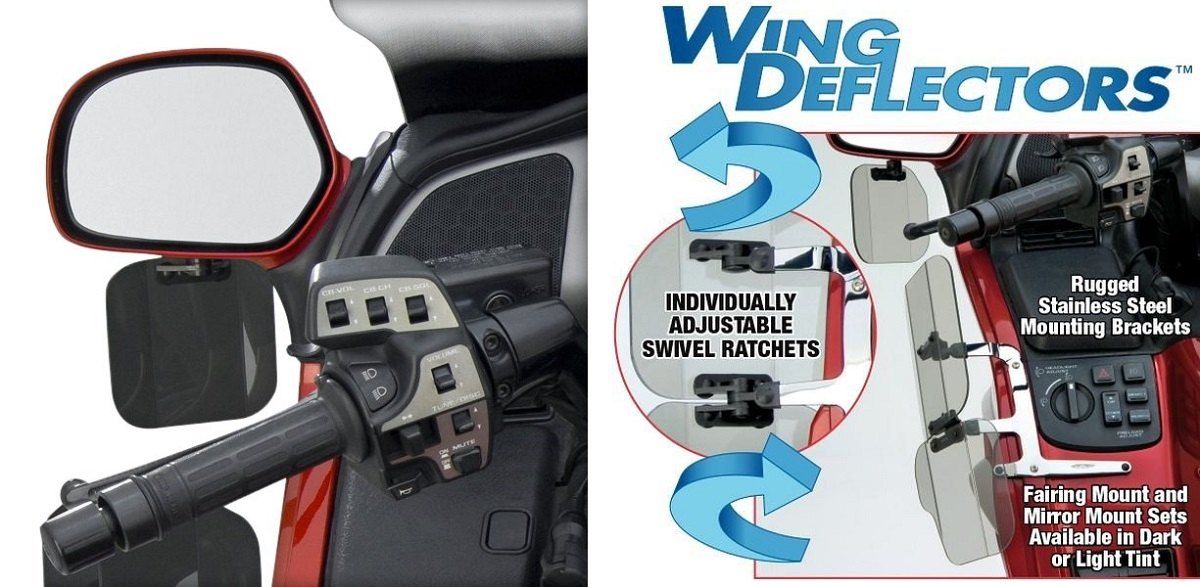 Fitment:
Honda GL1800 Gold Wing 2001-2020
Features:
• Get cool air relief in the summer.
• Enjoy warm air comfort in the winter.
• Swivel ratchets for independent adjustments of each piece.
• Two mount points.
• One-piece, chrome-plated steel brackets.
• Come in light or dark tint polycarbonate.
• All mounting hardware included.
Go to the product page for more information.
To browse the full catalog of National Cycle products, click the "Shop Now" button below:

If you have any questions, give our sales team a call at 888.903.4344 (Toll-Free) or 1.732.867.9995 (International).​