Discussion Starter
•
#1
•
I didn't see a welcoming section so I thought I would post here (mods feel free to move as needed).
Brief background, I am sportbike track junkie that comes from a family of riders. My father, who is ill, recently gave me his fully-loaded GL1800. I believe its a 2009 (have to look at the title). Anyways, this is an amazing bike and an absolute pleasure to cruise on. Having never owned a cruiser before, it has been used for trips up and down Florida's coasts, a neighborhood runabout for my son and I, and a weekend getaway toy for my girlfriend and I (this in only 3 weeks of ownership).
Here is the Goldwing, the day I rode it home, just over 6k on the odometer (at the time). Riding around with heated grips, a heated seat, Sat/Nav, and the safety of an airbag have been fun.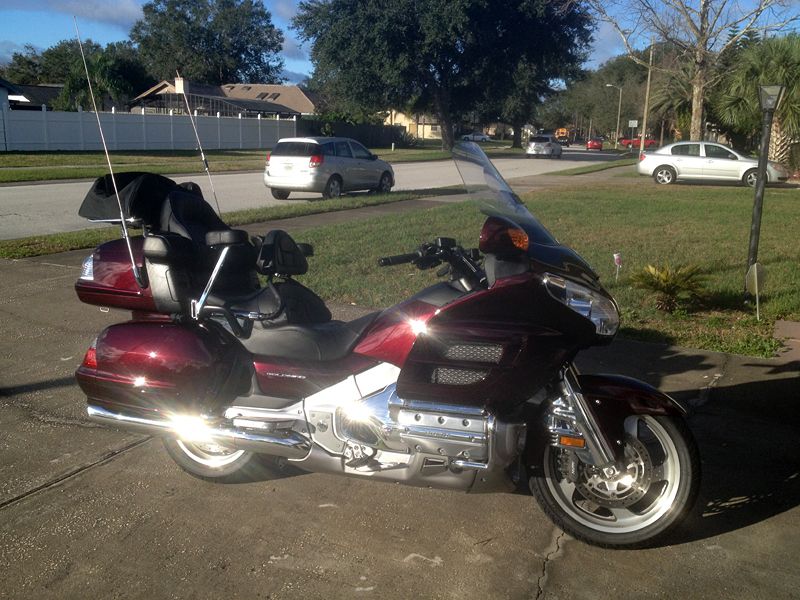 Leaving Tampa @ 4:45 AM, 47 degrees out, 40 mph wind gusts, and rain on her maiden voyage to her new home. It handled it fine.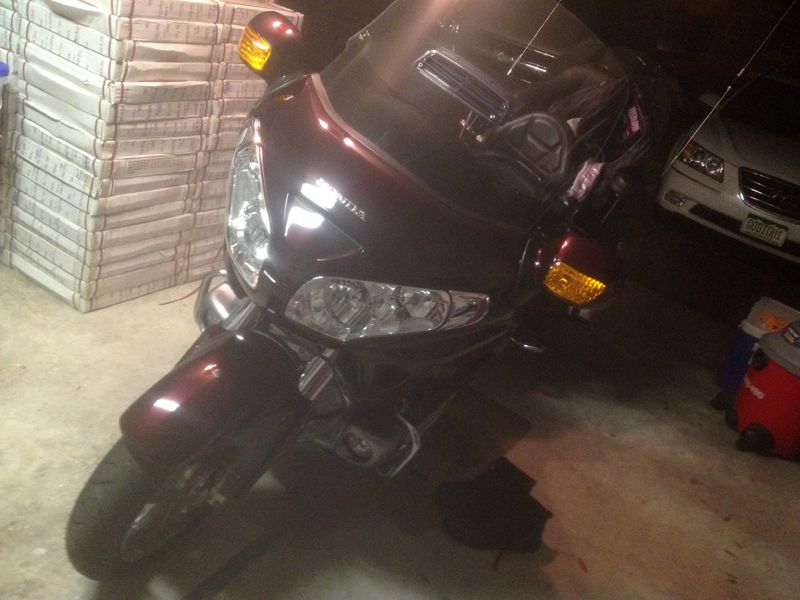 The first nice day, I took the Goldwing out my favorite twisty road and proceeded to run down the "chicken strips" and drag my knee around some tight corners. Amazing agility and sure-footed handling for such a big bike....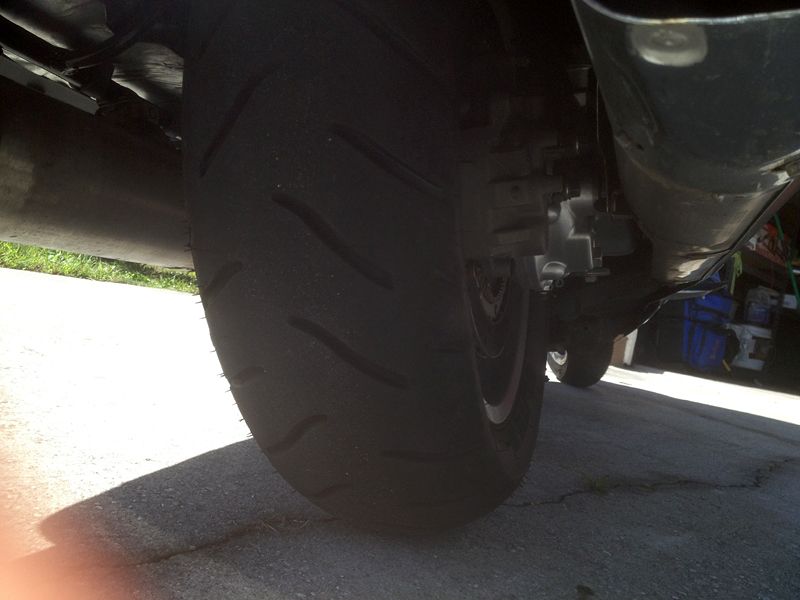 The face of one of my other bikes, my 2012 ZX-10R Ninja. 203 horsepower and 361 lbs (dry), this is a whole different type of ride (and not nearly as comfortable).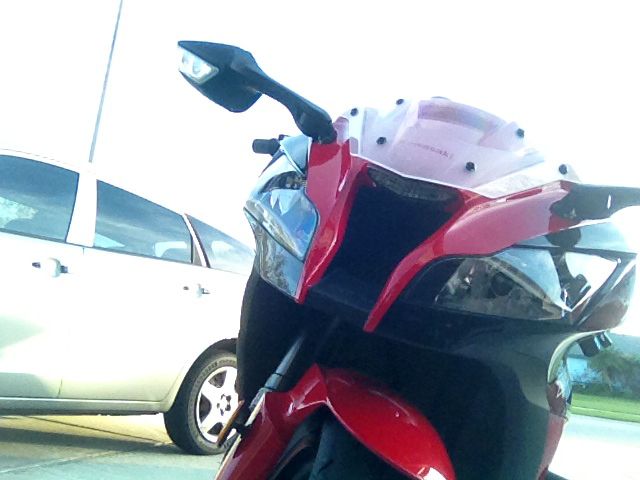 My Ninja and my friend's new Ducati Panigale out in Lake County, Florida, looking for some twisty road fun...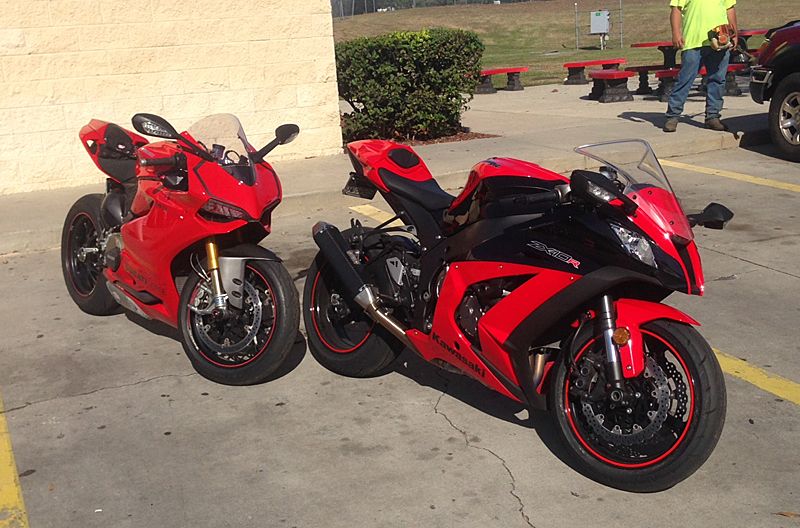 My toys... A big turbo Mazdaspeed 3, my ZX-10R, and my then (now my girlfriend's) Honda CBR.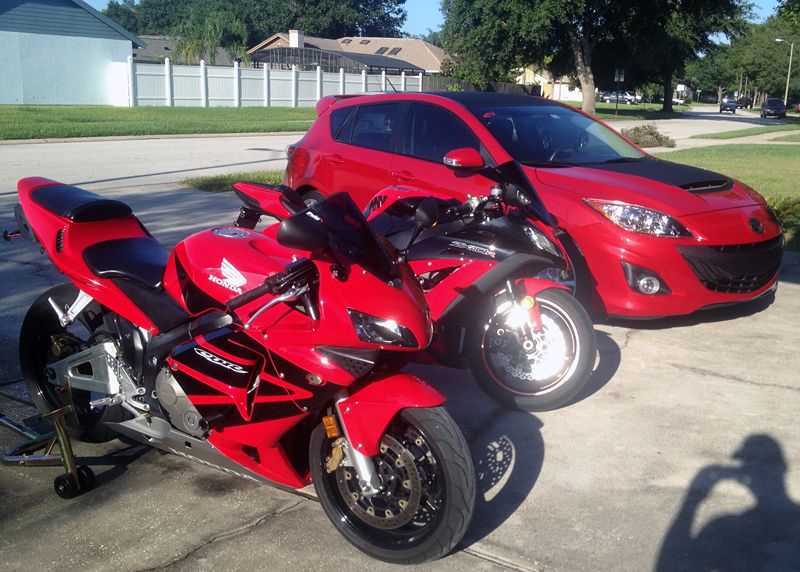 Speaking of my girlfriend, she is track-day junkie as well. Here she is getting her suspension tuned at our favorite shop in Orlando- Cycle Pro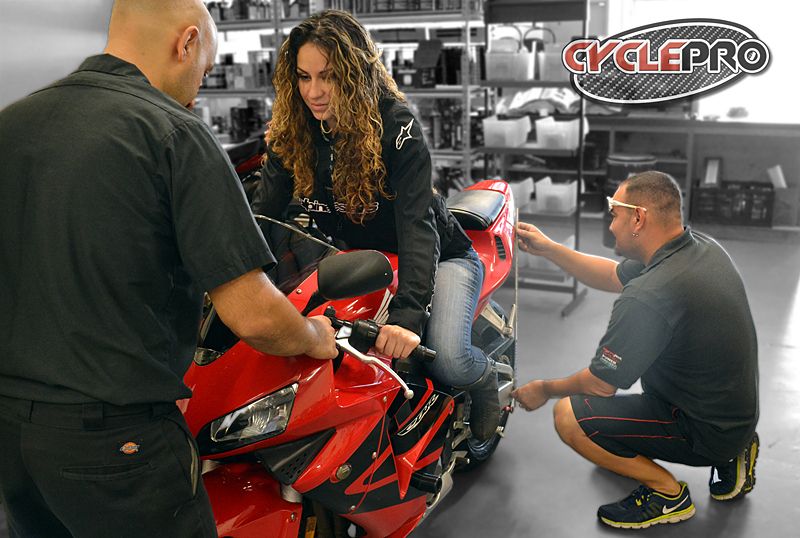 It's not uncommon to find her pulling her bike in my house and tearing it down, installing new gofast goodies. I came home to find her installing a new Leo Vince exhaust...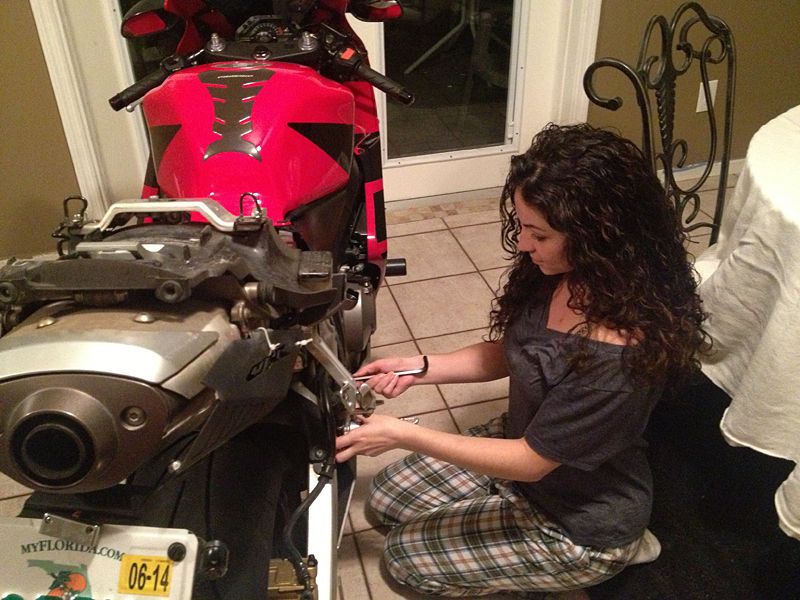 Two of the groups of people I ride with. I'm in the black/white Alpinestars jacket...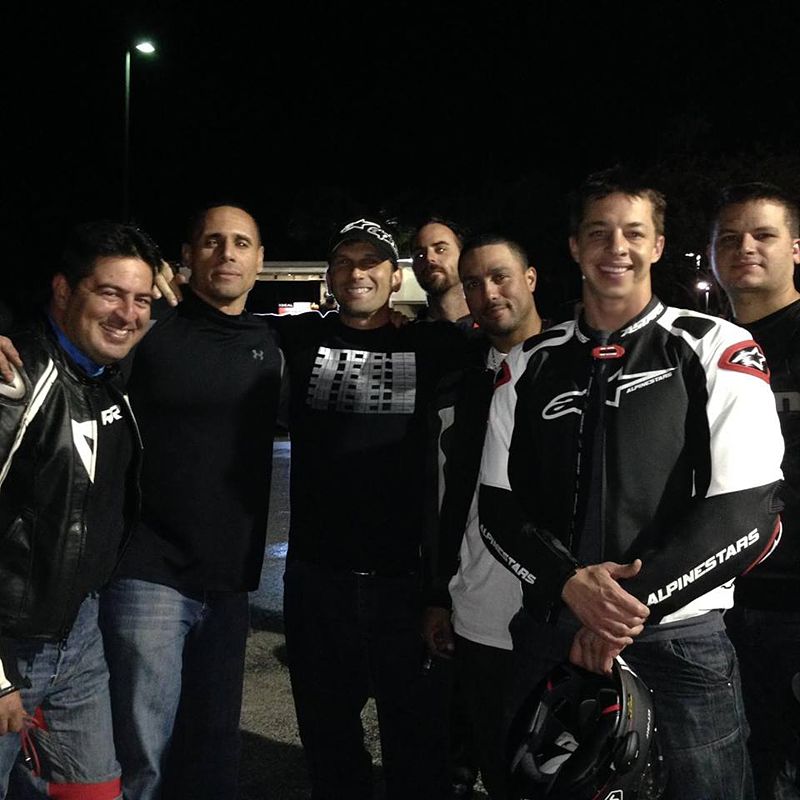 Relaxing on the side of the road after a friend ran his 30k Ducati "Sp" into the water. We drug it out with a rope
.... He is in the red/black Ducati jacket, smiling with a compound fracture of his tib/fib.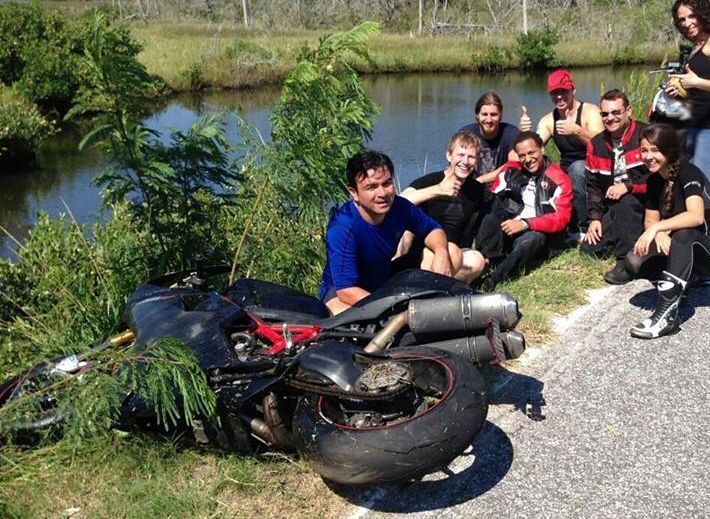 Picking my little guy up at the bus stop...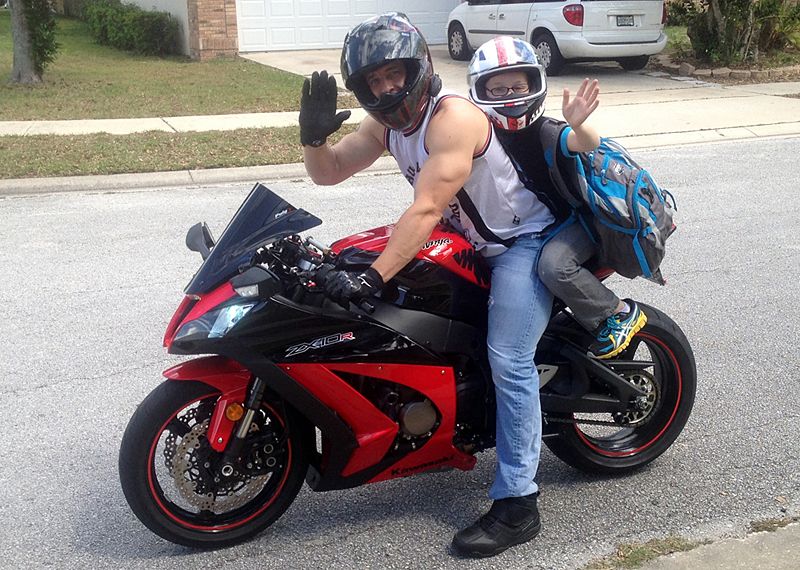 Anyways, thanks for having me and I look forward to learning more about my new set of wheels.