Discussion Starter
·
#1
·
For those of you interested and wanting to get to know your bike, there will be a Bike Work Weekend April 18th at Quickdraws shop just off Exit 100 of I-5 in Olympia Washington. This is the second time this has been done, and all wingers are welcome.
Another person present will be Strider, who is a from the cold coutry to the north, so if you want a suspension conversison done that day, get in touch with him so he can bring the stuff and install it.
Here is a picture of last years outing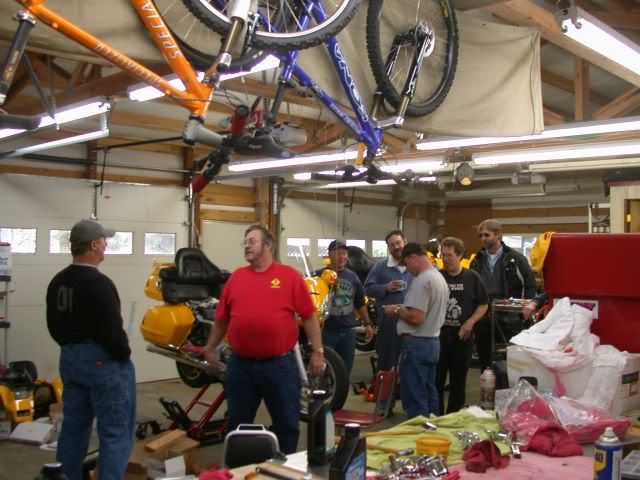 So, there is more that just work. A lot of tall tales get told, and the truth is pushed to the maximun.
But, its a lot of fun, good grade of BS, and a great place to get some maintenance underway.