Discussion Starter
·
#1
·
I just had to share this because it was so cool.
Last week I was out on the ocean fishing... unbelievable weather for December! There were thousands and thousands of seagulls everywhere diving into the water to catch the bait fish that the huge schools of striped bass were scaring up from below. I was out with a buddy and his dog... a very cool Shiba Inu named Yoko. So, I cast my line out as usual and a seagull flies into the line and becomes entangled. Not in the hook, thank God, just in the line. I "reeled" it in and got it to the boat. It was quite freaked out at first until I picked it up in my hand and untangled it, then it calmed right down. Of course, I had a camera with me, so I thought it a good photo opportunity. I also have a video of me releasing the bird, but the file is too big to post it on-line right now. Here's the pics. Yoko was quite curious about this bird. My favorite is the last one where we're all looking right at each other. Imagine the stories this bird will tell its friends!
Oh, to qualify this... I did ride my bike to the marina. Same place as in my signature picture below.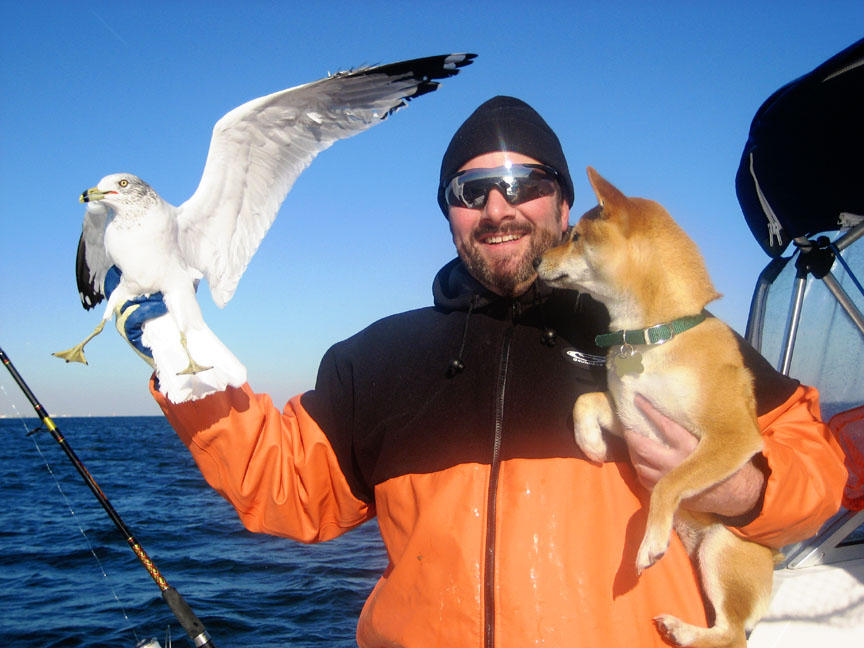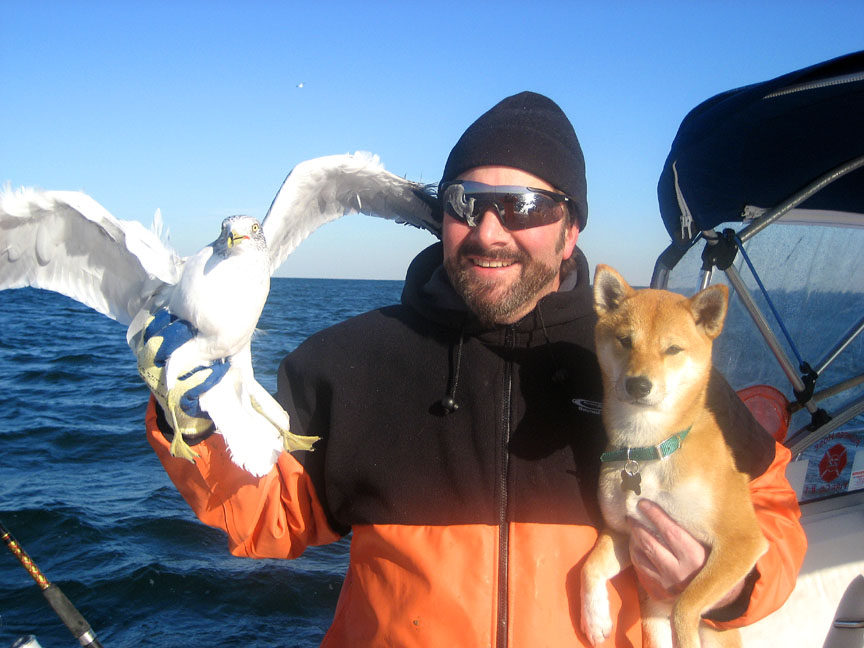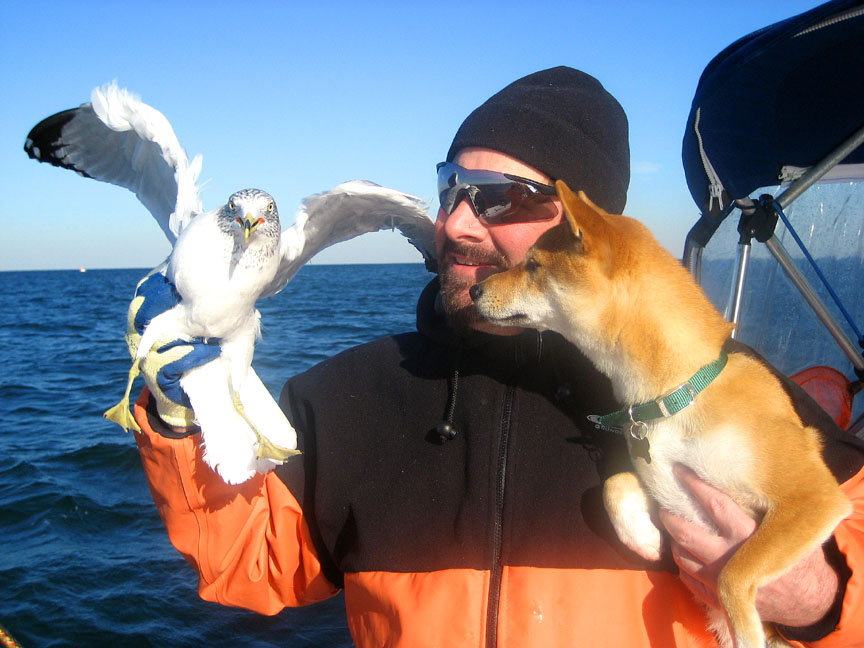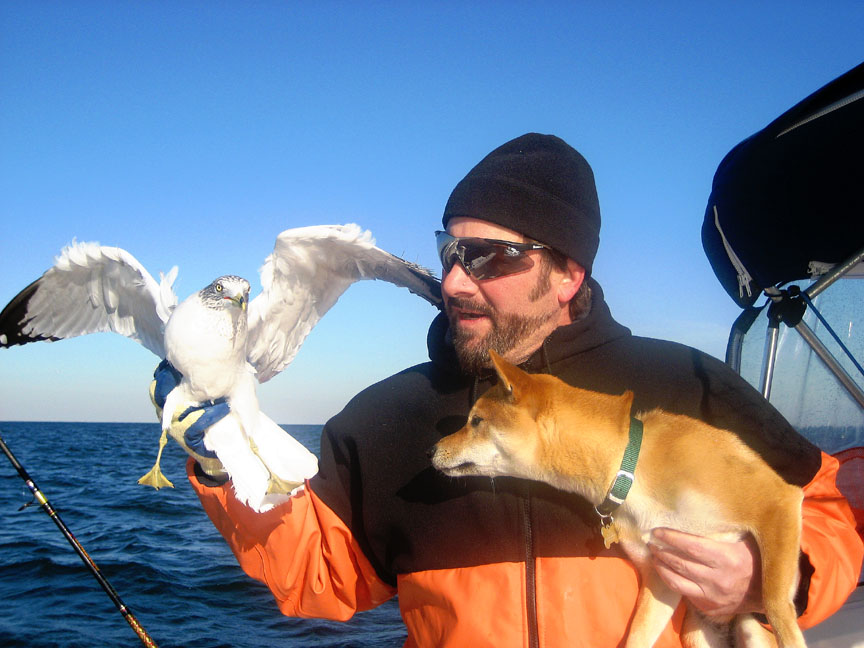 UPDATED with video December 21, 2006
I've had a few requests to see the video of releasing this bird, so here's a link to it. (below)
It doesn't look like the bird flew too far in the video, but we watched him, and he seemed to be "checking himself out" for a bit, then he flew off none the worse to join his buddies.
I swear, I think this bird knew I was trying to help him when I got him to the boat. I'm just glad that he didn't associate the fact that it was my line he was tangled in or it may have been a different story. Steve Irwin would be proud of me!
Here's the clip: 24 megabyte AVI file So you dial-upers may have trouble downloading it.
http://www.floydweb.com/video/seagullrelease.AVI