Discussion Starter
•
#1
•
I lost a friggin fender bolt (don't ask me how) and now it's holding me up!! :twisted: :evil:
I'm having trouble identifying it on the OEM Parts Fiche, and so are the guys at HDL Parts in Ohio. Hopefully someone here can help me out.
I need the fender bolt that goes on the FRONT WHEEL REAR FENDER, and it would be the rear bolt on the left side. The
red
arrow in the picture below is pointing at the hole that I need the bolt for.
The
yellow
arrow in the picture below is pointing to what I beleive is the bolt, but it referrences a different fiche for the part number. (F-5) That's where the confusion comes in.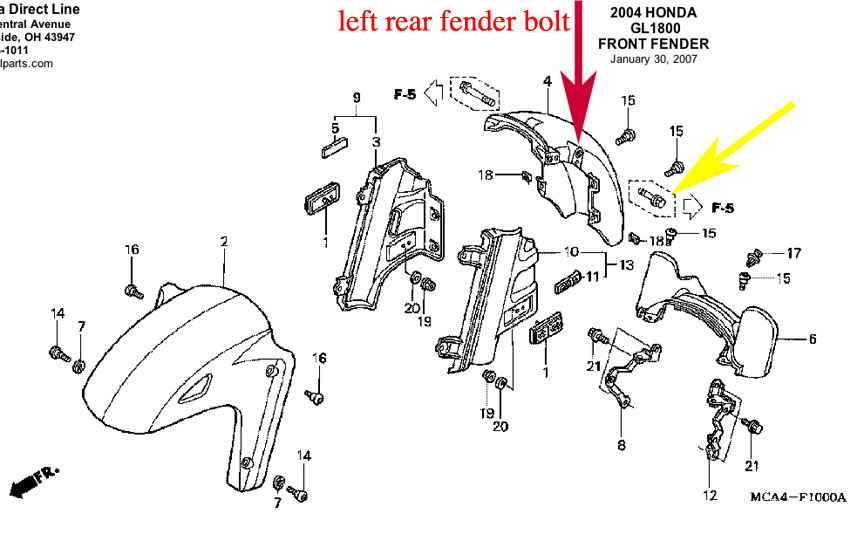 I
beleive
I have identified the bolt on the fiche below, indicated by the
red
arrow. The guys at HDL aren't sure if this is the one, so if someone can confirm the part number for me, I would appreciate it very much.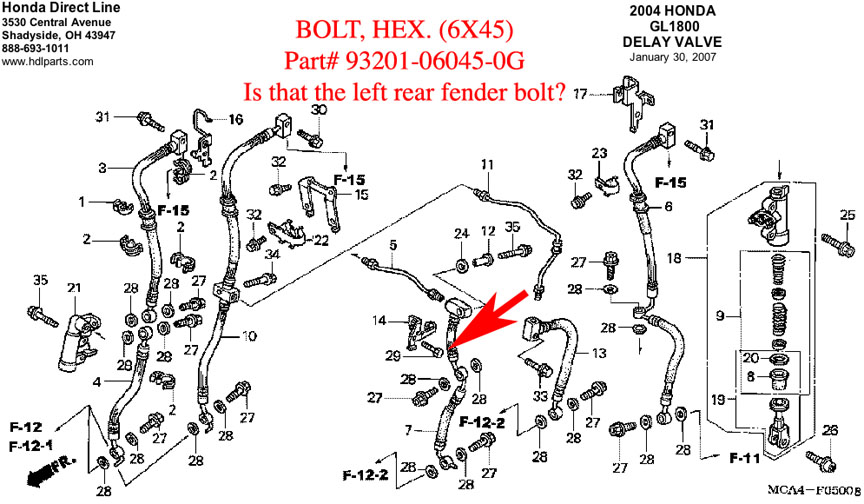 Here's a direct link to the OEM Parts page, if someone wants to
fish
around for the part number to that bolt.
http://www.hdlparts.com/fiche_section_detail.asp?category=Motorcycles&make=Honda&year=2004&fveh=3500
Thanks for your help!!
8)