Discussion Starter
·
#1
·
I've never really given much consideration to the CT/MT thing. Naturally, I've run across the pros & cons here on the forum but have stayed out of that debate as I didn't feel I had any dogs in that race. Admittedly and initially, I had my own views on the CT (which I never verbalized) but from the bits and pieces I've picked up from people I respect, I'm more than sure my first inclination was wrong.
Now, I am building a "purpose-built" mega long-distance bike and I don't see anyway to ignore the option of moving to the darkside. Perferably, a run-flat tire on the rear. Now, I wish I had paid more attention to all the threads but didn't. I recognize alot of names/handles of folks here that I respect their views and opinions that are on the "darkside" and thought I would just simply ask for advice. I could write a pretty big book on what I don't know about CTs on a bike.
This bike is, more or less, going to be a highway monster and less than a "canyon carver" I usually go for. Thus far, have not taken any short-cuts on this bike and it's got the best of the best as far as accessories/farkles. You could make a list of all the things that can be done to a Wing (short of things for appearance....bling/chrome or LEDs, etc.), this bike has it times two. It's pretty safe to say that I don't think anyone here has seen the likes of this bike and I know I haven't because it is that far off the beaten path. Figure if I'm going to run the long miles, it would be good to have something that will provide more service than a MT. Keeping with the theme of the bike, if running a run-flat car tire, I would want the best or what is considered the best.
The IronButt Magazine crew asked that I document this build therefore, I have been playing with my cards close to my chest on this one. I didn't want to dribble information all over the internet about the bike only to provide them with "sloppy seconds" once the bike is finished. I'm sure IB will only use a fraction of what I provide them and the balance will show up here. I've been working on this bike steady since March and still have a couple of months more to go.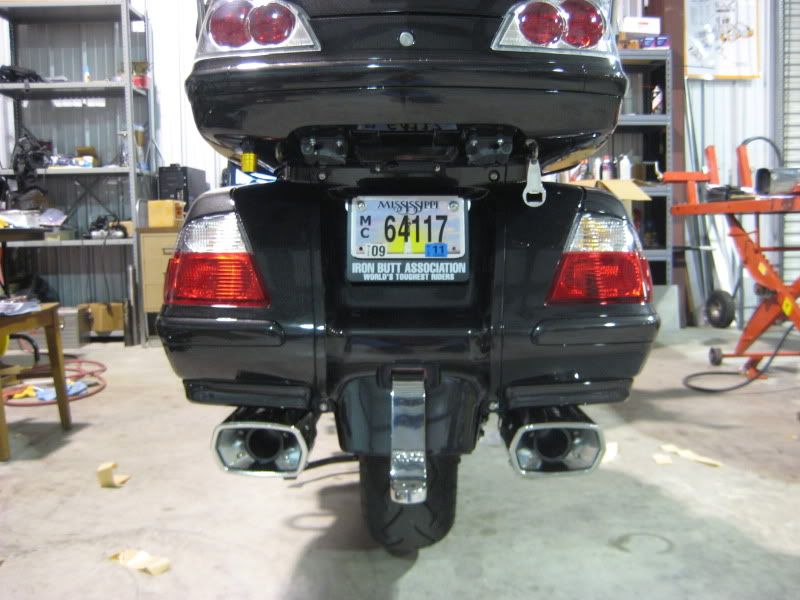 Not trying to start a "flame" thread similar to a "what oil is best" threads. Just looking for the top contenders in the run-flat department. He11, maybe I don't need a run-flat...or maybe there is a reason I should consider something else. That's why I'm asking for advice rather than trying to re-invent the wheel.
If you were building a bike for high-mileage use, less sport riding and using "darksider" mentality, what would you mount? Double Darksider? I'm primed and ready to be converted.
Thanks in advance.
Z