Discussion Starter
•
#1
•
Well, I finally had some time to gather up some pictures taken while we were on our 7 week, 8300 mile "round about." What started out as simply a trip to Kerrville, TX turned into so much more. I have (I hope) tried to set up a place where "you" can, if you like, look at and copy those pictures that you might wish to have for your own memories (for those that were at some of these events. I did, however, want to highlight a few special ones that really made the trips and events all that more special.
Working backwards, I wanted to take a second to recognize a couple special folks. Our buddy Old Fred tried his hand at setting up what turned out to be a great Triker Ride In. Hope he does it again. While not a big turn out, those that made it sure had a blast and what made it even more special (is that proper English?) was the fact that our host and his lovely bride allowed a few random Trikers to share with them their 40th wedding anniversary. We had a toast to a great couple and wished them many more. Here are a few shots.
Of course some of you may remember how our newest Triker Mr. Carson managed to get himself some new jewelry.
There is no question that the place was SWINGING as we had lunch at the Swinging Bridge Café. The food was great and you know the Bison Burger and BBQ was fresh as the Buffalo were out in the field just down the street.
These two special ladies sure felt right at home in Nashville. Not sure I had ever seen a team take charge like they did manage to get into each and ever one of the shops and stores, and when it came time for the ladies to hear some guy named Blake something or other sign, well, you should have seen the team work on getting up close. LOL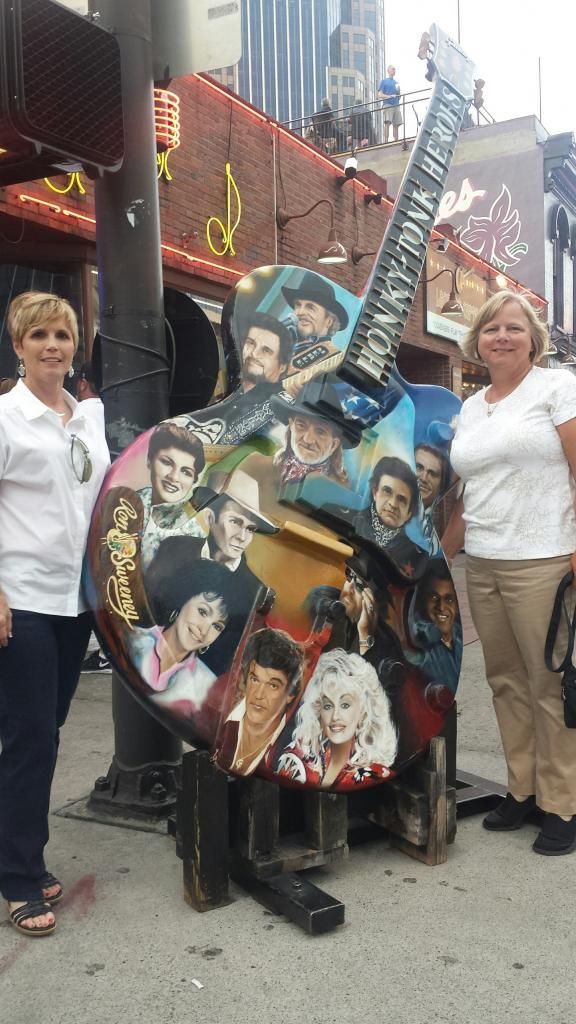 Now most of us think of Nashville as a place to go and hear some country music. Me, well I followed Randall and found out that Nashville has a few secretes that not many know about.
Here is proof that I was working hard to get my fellow Hann-Amigo Charlie his new Squire card as I was helping ole Gus get to fix'n the problem in the PC while I was in Lynchburg.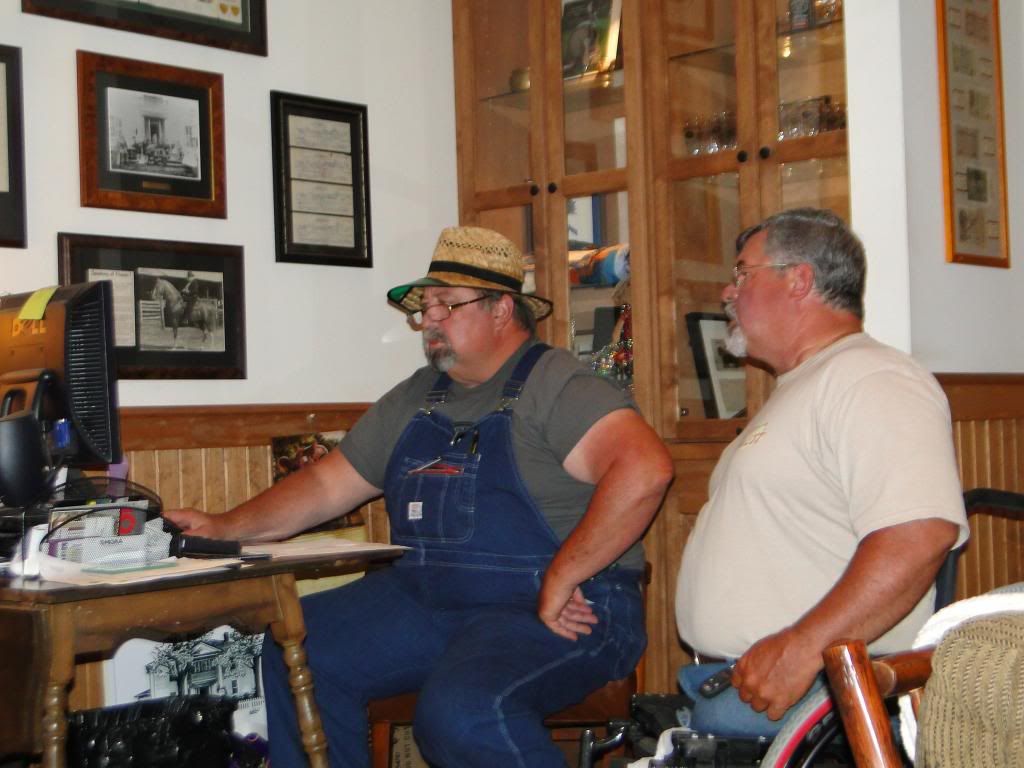 Sadly, I was caught red handed with my hands all over this little fillies legs.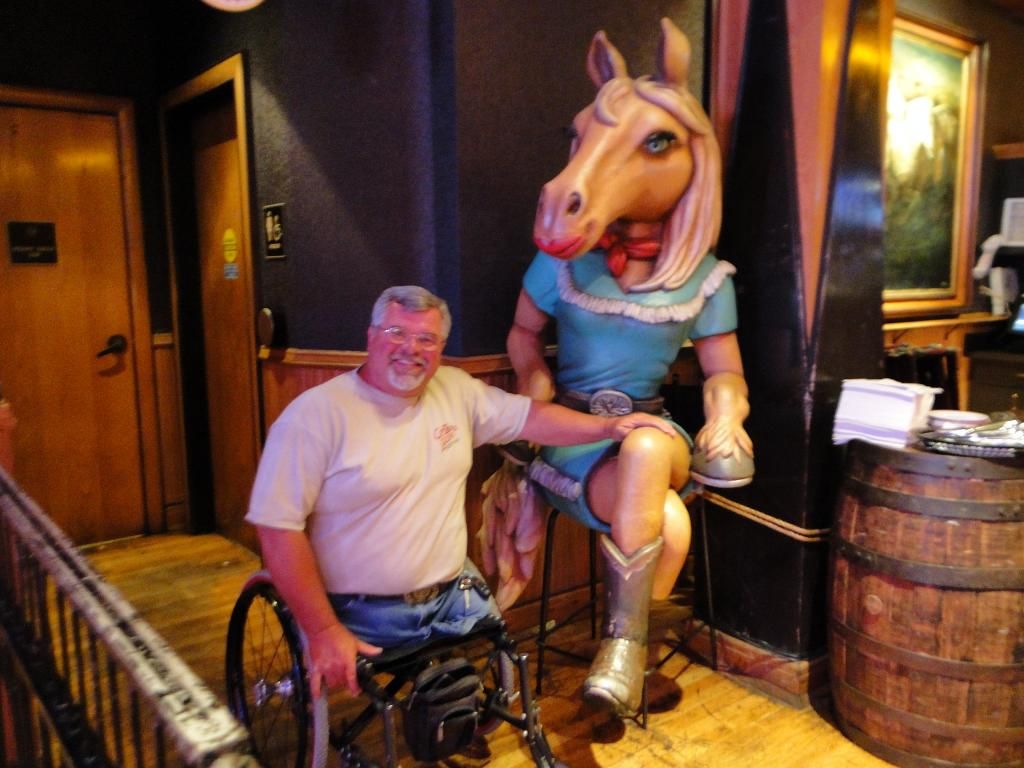 It took me forever to finally get a nice shot of the bike on the beach while in Florida. Every time I tried to take a picture these darn tourists would get in the way of the shot' Butt I finally did get a nice one.
After a great many tries, LOL, I was finally able to get a nice picture. LOL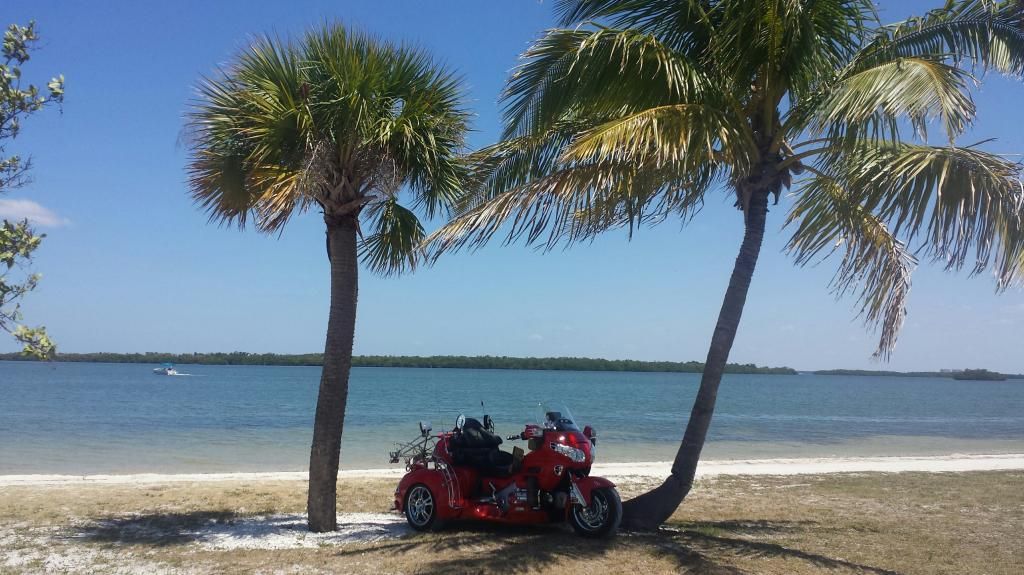 Had a chance to make one of the now famous Florida Prowlers Lunch Rides and this one was a really good one (but them they all are.)
For those of you that missed Kerrville, well I'll just post this picture as I think it says everything that needs to be said as far as what you missed out on. OH MAN does this make my mouth water.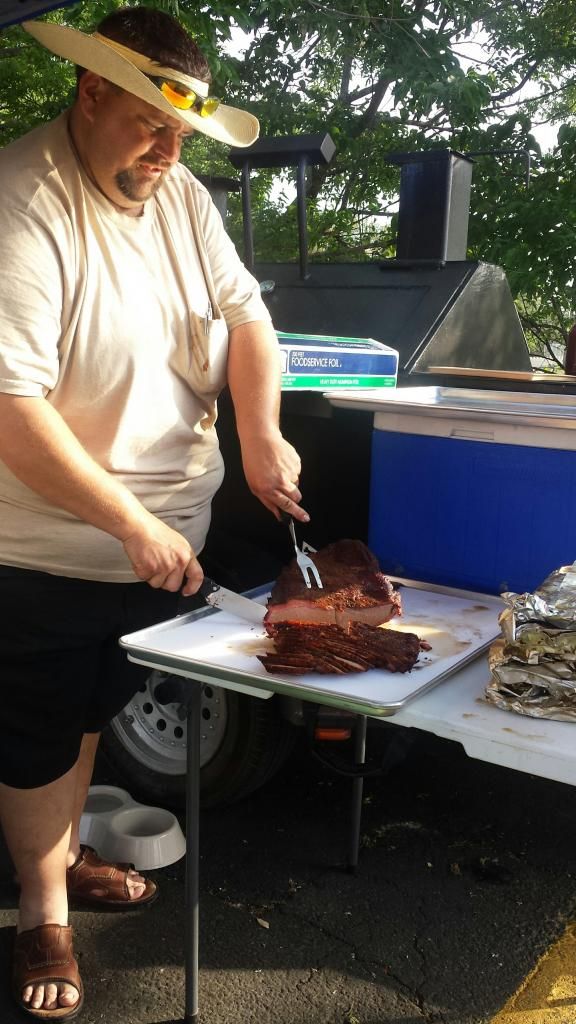 I have heard that there was some talk about my lovely bride teaching the boys a few things about riding a trike, and let my just say that she was not alone. She had an accomplice that together, Randall and I are still not sure how many stores these two visited. LOL but they sure had a good time. As we all did down in Texas.
I've heard it said that you meet the nicest people on a Goldwing. Well, Kerrville, like so many of the gatherings I have attended did not disappoint as we sure did. Talk about "fitting right in!!" LOL Man did this guy ever. Ole Solid Bob had us laughing for sure with the stories and like mine, I am sure they were ALL True Stories. LOL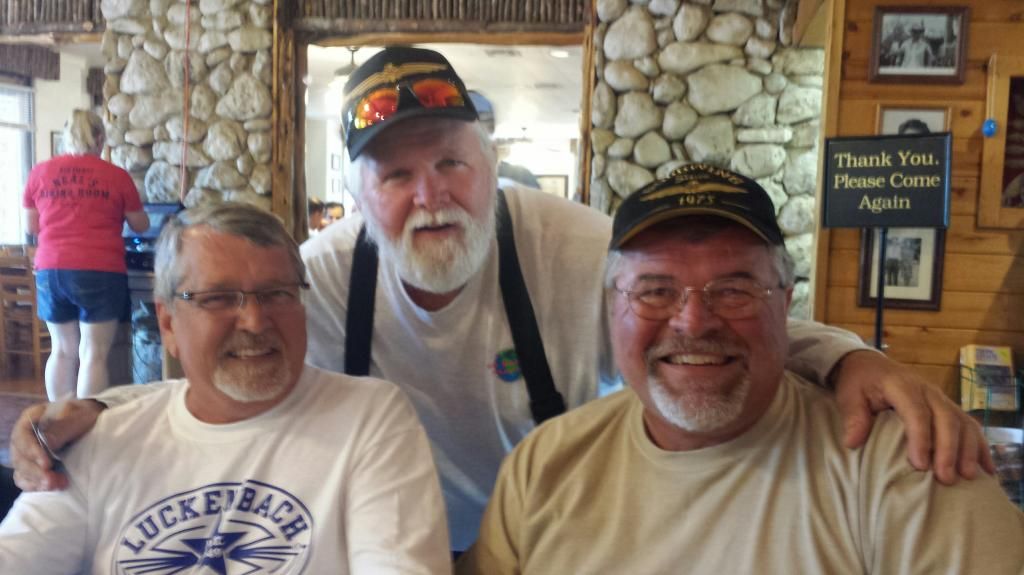 Did I mention that we had a great turn out for Kerrville. Could it have had anything to do with the food?
And what would a trip to Kerrville be without a stop at a . . . . . . . . . . . . yes . . . . . . . . it's a must . . . . . . Mexican Restaurant. LOL However, we stoped at so many that some of the gang on the trip down tried to hide the fact that they were hooked.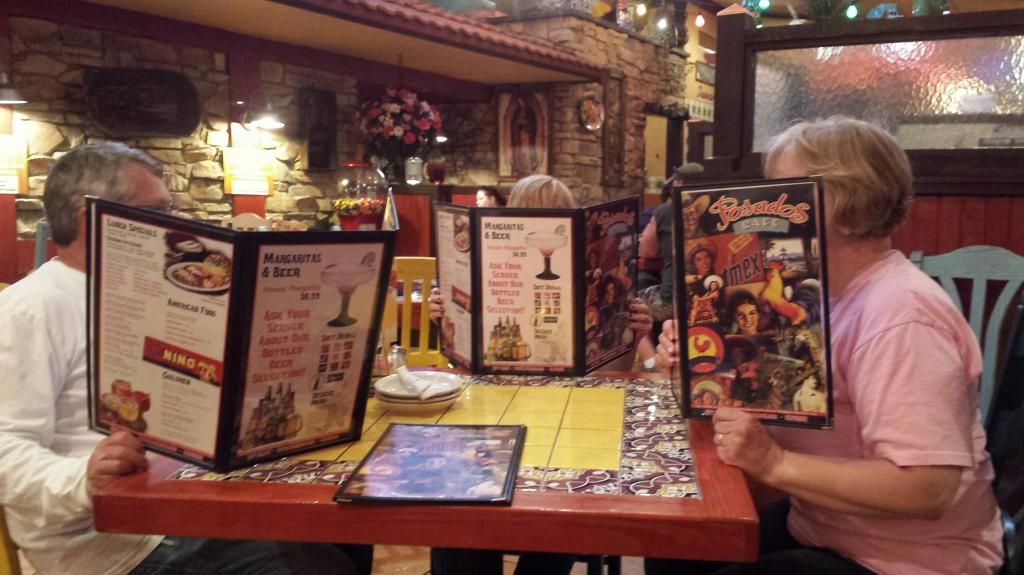 Well, I could go on but figured I would just share that if you would like a copy of the URL to the pictures that we took, just send me a PM and I will send it to you. These days, with some who are just infatuated/stalking me and wanting pictures of my manly chest, I figure it's best that way. LOL I also have a few videos of our NC Gang riding.
(Editors Note: If anyone would prefer that a picture not be included, please let me know and I will delete it.)