Discussion Starter
•
#1
•
I went to check a campground for Richard(snowclem) and I(the ruggedly handsome man) The campground in review, Watoga State Park. I must say I was surprised at the beauty of the park. First of all. The trip to the park was down my favorite road Route 20 from Buckhannon WV. I took route 20 to route 39-55 to 219.On rt 20 sets Holly River State park, very nice campground too.
2 pictures in Holly River State Park
Route 39-55 was very scenic, then south on 219. As I entered the park from 219. The road took me along the Greenbrier River, then to the campground.
Pictures from the site (30)
When I left the campground I went east in the park for 16 miles. WOW that was worth the trip.
Pictures of Wotoga Lake
Then west on 39 to Marlinton WV for breakfast.A the Greenbrier restaurant
After breakfast I went back east on 39 to 28 north WOW again. great road scenic, and twestie. On 28 north I came across Cass RR, ( I have a thread on that) then National Radio Astronomy Observatory.
Picture of Radio Dish.
Then on to Seneca Rock
The Rock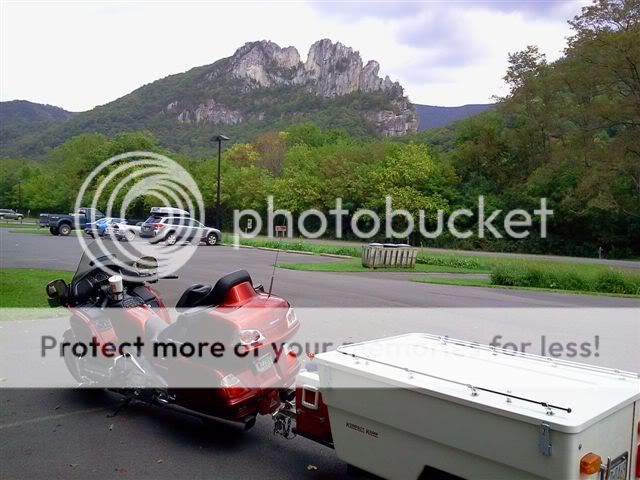 As I left Seneca Rock I noticed the color has already started.
Great trip. Can't wait to go back on the 6th of Oct, with Richard. I have alot of different roads I would like to show him.I guess I will have an other post about that trip too. I hope you guys don't get tired of post on the same place just different time. I find each trip to be different, I hope you do too.