Discussion Starter
·
#1
·
While removing my front end, I discovered a mistake I made when I did an earlier installation. Can you find it? Here's a clue: I made the mistake while putting on the lower cowl.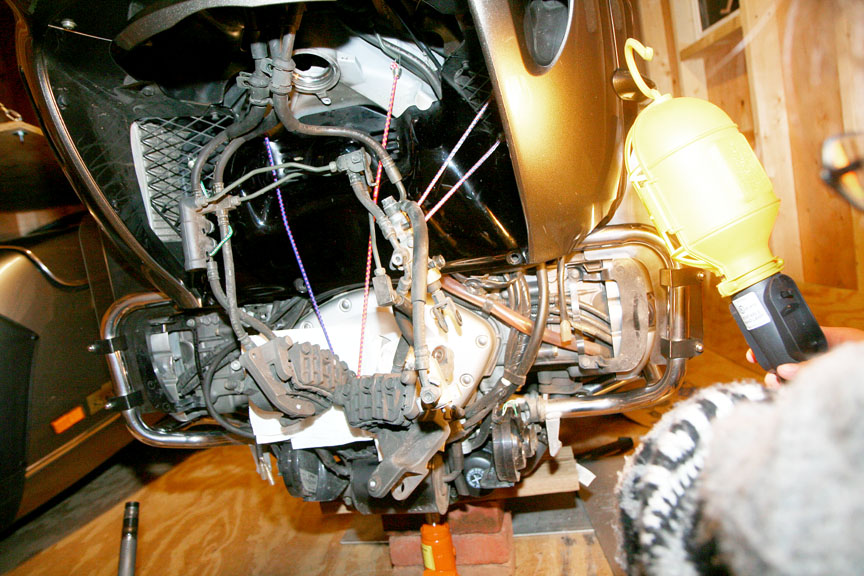 |
|
|
|
----------------->
See it yet?
Here's another clue and a closer picture: I did it after I installed the EC Fog Lights.
See it yet? C'mon, it's easy now!
Here it is.:
While putting on my lower cowl, I pinched the wire from my EC Fog Lights between the cowl and the bolt hole. I remember even being carefull about that when I was doing it... tucking the wire up behind the cowl. But it must have slipped down anyway.
My lights still work fine, so I guess the wires weren't pinched. But I will cut and re-splice this and wrap it up all neat, and probably wire tie the harness up so it doesn't happen again.
I'm finding a few things "awry" while my bike is apart. It's a good Idea to do a close inspection of things when you "gotter broke down".
8)